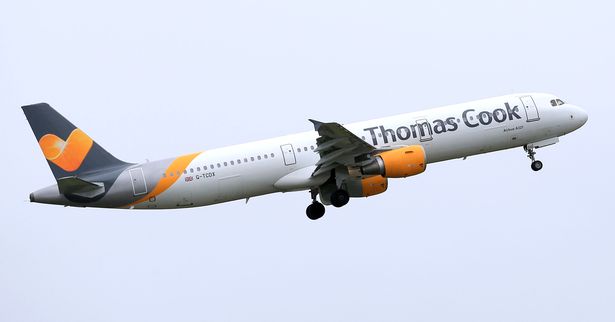 A passenger smashed out of his brains on booze has been jailed for eight months after throwing up, wetting his pants and verbally abusing airline staff during a flight from Birmingham to Egypt last year.
James Petford, 39, ranted and raged at other passengers and tried to light a cigarette on board a Thomas Cook flight before the airline went bust.
The court heard he had to be separated from his violent partner Margaret McGuigan, 38, who was swearing loudly and hitting him during the four-hour flight.
Prosecutor Ros Butler told the court how cabin crew saw he had a bottle of Captain Morgan's rum in his hand luggage and then it was noticed that he had soiled himself and had also been sick all over the seat where he had been sitting. Despite this he continued to be abusive and he had to be restrained in order to put his seatbelt on to keep him in his seat.
Cabin crew also had to confiscate a large bottle of vodka from the drunken passenger.
Petford was sent to jail for eight months at Birmingham Crown Court, while McGuigan was given a 12-month community order, 60 hours community service and ordered to pay £340 in costs.