A MAN has been shot to death whilst out hunting for wild boars in Spain.
As reported by the 112 emergency services, the man, who is reported to be in his 60s, had been searching for animals to kill alongside his hunting partner in the hills of San Xoán de Río in Ourense today (January 19). According to sources close to the investigation, the man was accidentally shot by his hunting partner.
The shooting was called in to the emergency services hotline at approximately 3pm by a local resident who witnessed the incident. Due to the location that the man was stationed at a helicopter was deployed to the scene. However, once reaching the victim there was nothing that could be done to save the man's life who was pronounced dead on arrival.
The Guardia Civil have now opened up an investigation into the incident with local sources indicating that the hunting partner has claimed that the man accidentally fired his own weapon. An autopsy and forensics test will be carried out to determine the exact circumstances behind the event in addition to which weapon was fired.
Although frowned upon, hunting wild boars is a popular activity in Ourense and is regulated legally by the Spanish government and allows any individual to partake, providing that they are a licensed weapon holder.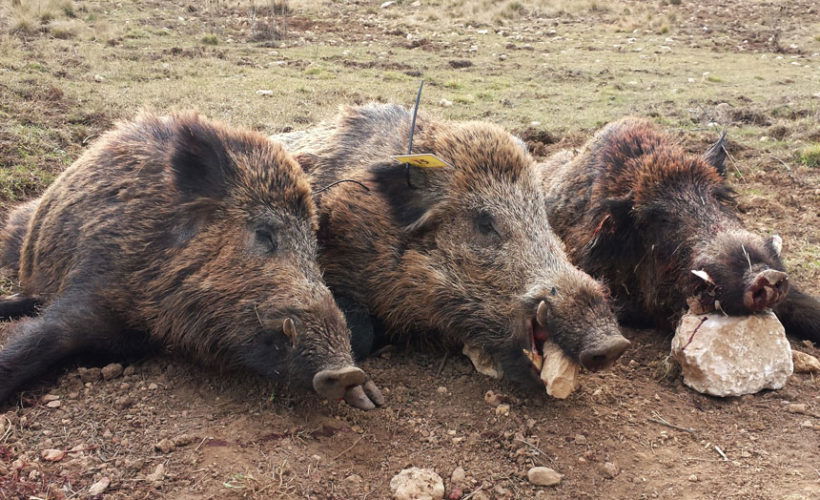 Organised hunts of wild boars are commonplace across Spain with companies charging considerable sums to tourists to take part in the activity. Animal activists have spent many years to push the government to make the 'sport' illegal, however nothing has so far been done to change the fate of the animals that are killed.