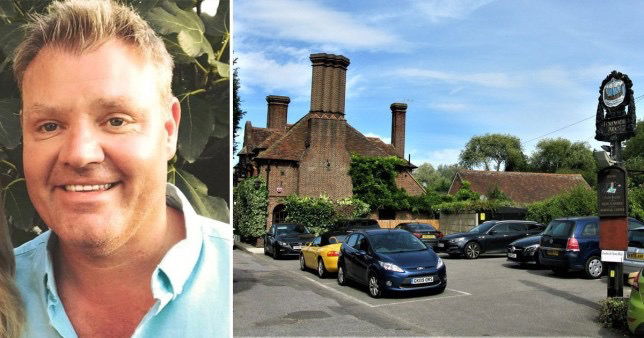 Martin O'Grady was left "utterly disgusted" on New Year's Eve after his Dad tragically died and he couldn't get his £660 Michelin Star dinner reservation refunded.
Martin prepaid £660 to secure a booking for the special tasting menu at The Fordwich Arms, in Kent on New Year's Eve. As New Year's is a popular evening, the restaurant sold out a month in advance, however Mr O'Grady luckily had his table reserved for six people to celebrate his birthday and bring in the New Year.
Sadly his father suffered an accident on December 27th and sadly died the day of the reservation. Mr O'Grady said a member of his group called the restaurant on the day of the accident to request to change the booking. He said restaurant staff at the AA Hospitality Awards Restaurant of the Year, said the payment was non-refundable, leaving the distraught and bereaved diner feeling 'compelled to share his horrifying story'.
The manager of the restaurant Daniel Smith told KentLive the £660 was a pre-payment for the 'premium expensive ingredients' bought in especially for New Years Eve, calculated on the number of customers attending. He also said the first contact they received from the O'Grady family was on December 28 and told the family the tickets were non-refundable but could be transferred or sold to someone else.
Mr Smith went on to say as they were unable to fill the table at such short notice, he offered to refund two tickets for Mr O'Grady and his partner, or if other family members wished to attend, the price of two tickets could be put towards drinks.
In a Facebook post, Mr O'Grady responded to the managers response as 'inhumane behaviour'. The post said: 'I am doing something I've never done before- leaving a poor review as a result of an appalling experience at a restaurant.. A party of six of us pre-booked a table at this restaurant for my birthday on New Year's Eve. We paid a deposit of £660. Very sadly my father had an accident on December 27th which led to his passing on New Year's Eve, my birthday and the date of our booking. One of our party called the restaurant on December 27 in advance to make the manager, Elliot, aware of what had happened and to request a postponement of our dinner date.
'He received a recital of nonsense about terms and conditions and that our dinner date could neither be refunded nor changed to a later date. We were not seeking a refund. We were simply requesting a goodwill gesture to allow us to change our reservation to a later date once I had a chance to return to the UK. When asked how management view such extenuating circumstances the manager and owners neither cared nor wanted to hear anything about it. Another recital of terms and condition ensued.
'There are no words. I just feel everyone should be aware of what kind of people run this place and draw their own conclusions before ever considering making a reservation at this place'.