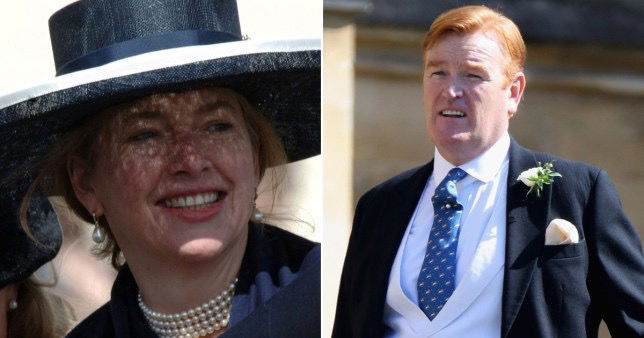 Baby Archie's mystery godparents have been revealed today as Prince Harry's closest childhood mentors.
Former nanny Tiggy Pettier and Mark Dyer who is the Prince's former nanny and mentor are given the respected roles for the littlest royal. When Archie was christened, Buckingham Palace announced in a statement that they would be keeping the names of the baby's godparents "private".
However it was revealed by The Sunday Times today the two names, eight months after their child was born. Harry has always been close to both Tiggy and Mark. Tiggy was Harry's nanny and remained close to him and William after the Death of Diana. Mark who is a former Welsh Guards officer, also supported Harry after his mothers death.
Archie was christened in a small private ceremony by Archbishop of Canterbury in the Private Chapel at Windsor Castle on July 6.