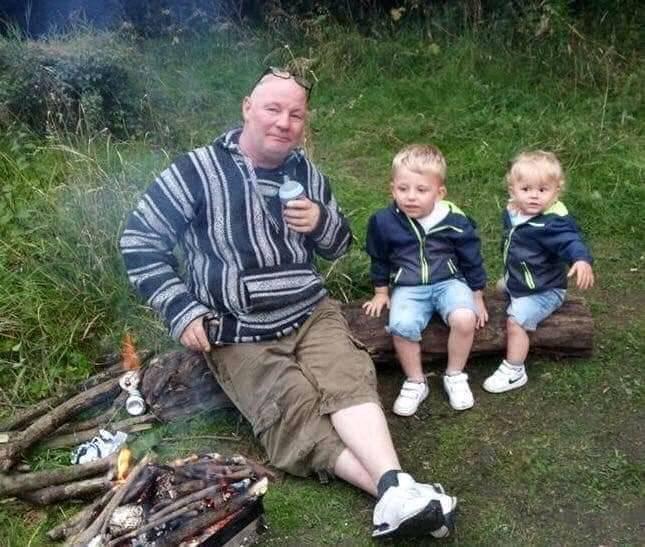 As we sadly reported yesterday one of Fuengirola's real life characters passed away in Marbella hospital after a sudden short illness.
The bars along Fuengirola sea front last night were filled with sullen faces as they raised a glass to a friend or acquaintance who was simply admired along the coast for his fun loving life style, his big warm heart and his big smile every where he went over the last 20 years in Spain.
Hundreds of people were left in total shock as the word spread Peter Queen had passed away at just 53 years old and into the wee hours people celebrated his life the way the big man would have wanted.
Tributes are pouring in on social media and other forums today from all nationalities who were blessed to meet Peter.
Globos, sonrisa, felicidad, fiesta, son las banderas que te identifican donde vayas, y para celebrar tu despedida, quiero ondear esas banderas en tu honor y pintarte la cara de alegría!.
Canciones, caras de colores, cervezas, pasteles, risas y bromas son los ingredientes que utilizaremos para prepararte la mejor de las fiestas, descansa en paz, mi payaso favorito.
Entre bebidas, risas, mimos y papelitos, queremos decirte que hoy no serás quien nos hará reir, hoy las risas te las regalamos los que te amamos, descansa en paz mi amigo PETER🍺😍🥰😇🤪🥳😭💋❣🌹
Balloons, smile, happiness, party, are the flags that identify you where you go, and to celebrate your farewell, I want to fly those flags in your honor and paint the face of joy!.
Songs, faces of colors, beers, cakes, laughter and jokes are the ingredients we will use to prepare you the best of the holidays, rest in peace, my favorite clown.
Between Drinks, laughter, cuddles and papers, we want to tell you that today you will not be who will make us laugh, today the laughter we give them to you those who love you, rest in peace my friend
Wrote Jose Gonzalez, which really summed up Peter.
Claire Winstanley wrote: "Ahhh this has broke my heart this what a guy rip peter god bless your soul xxx"
Paul Greenwood wrote: " Pleasure to be accepted in to the family u gonna be sadly missed my m8 sleep tight xx "
At time of counting there was over 700 messages and still growing.
Meanwhile a very sad Wendy Bradshaw owner of Brads Bar Torreblanca paid tribute as she sat reading all the tributes.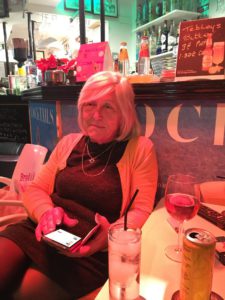 "Peter Queen is one of the finest and funniest men I have ever met, Peter was a regular customer with his lovely family members when he was here in Spain and he was always making everybody laugh and laugh, even people who didn't know him.
He was such an affectionate person to everyone and the whole strip of Fuengirola adored him.
I will miss him greatly, he brightened everyones life day in and day out every single day.
I have person after person calling in to either ask for an update to whom I have to break the sad news, as well as many hundreds coming in to pay their respects, he was simply a truly loved man by everyone"
Tim Phillips said " I only recently met Peter, he had me laughing out loud in under a minute – I don't think they make characters like him anymore, he certainly was a big one, and I can't see anyone filling his boots."
Peter when not in Spain, ran a catering van, to which his wit and banter would amuse hundreds and hundreds of drivers.
Long time HGV driver Chris Goodwin contacted the EWN last night to say " I can't believe he's not coming back, he will be sorely missed, we all used to go to his van especially for the crack"
RIP Peter Queen, you left the world with so many happy memories.