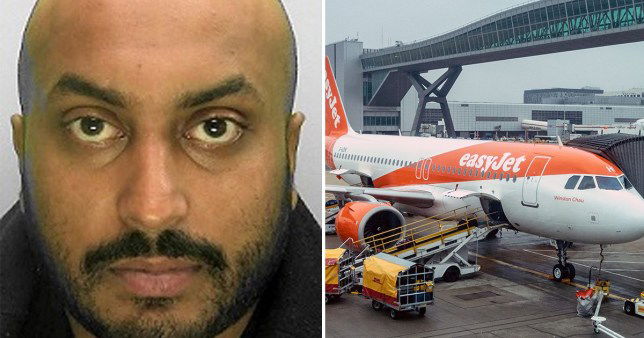 An airline passenger who made three fake bomb threats on his own flight because he was running late has been jailed for 16 months . Rashidul Islam, 32, anonymously called police 45 minutes before his easyJet booking from London Gatwick to Morocco was due to take off.
Rashidul Islam, 32, had been due to catch a 5.40pm flight from Gatwick on 4 May last year, to visit his fiancee in Marrakech.
He warned on the call: 'Someone may have a bomb on the plane, you need to delay the flight'. He made two further threats in the following minutes – causing crew on the 5.40pm flight to Marrakesh to be evacuated and all 147 passengers to be checked again by security.
Luggage also had to be removed and rescreened, resulting in a three-hour delay at Britain's second busiest airport on a bank holiday weekend. The incident cost easyJet around £30,000.
Since the incident, Islam has also been sentenced to 42 months in prison for unconnected money laundering offences.