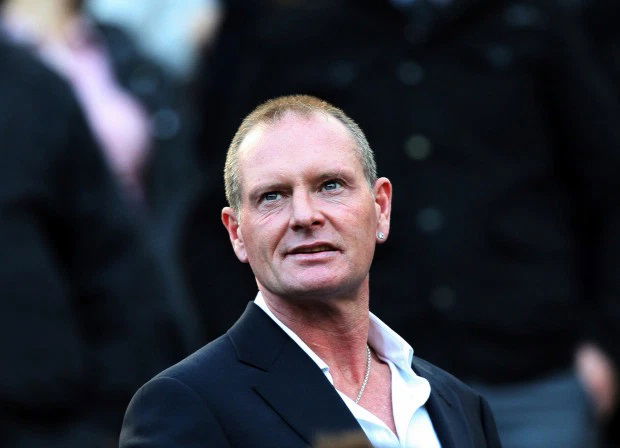 The ex-England football star, who endured a public battle with drink and drugs, says the operation helped turn his life around.
The former Spurs midfielder, who endured a decades-long public battle with drink and drug issues, explained that he had traveled to Australia for the £20,000 treatment. "You get pellets in your stomach and it makes you feel sick if you have too much, it means you can have a beer or a glass of wine and socialise, but you cannot have any more."
He went on to say "As soon as you touch drugs or spirits it makes you feel sick. I just want to go and get drunk sometimes, and that's what i have to stop. One drink can be too many, and then 50 is not enough. I can walk down the booze aisle in Sainsbury's – my arm doesn't reach out to buy it so much now. I can control that urge."
Gascoigne's dad John took the troubled star to be sectioned in 2008 after he started taking cocaine as well as drinking. His nephew, Jay Kerrigan, 22, had died in 2016 and in 2018, his father died aged 72.
Gazza was also arrested in 2018 for an alleged sexual assault by kissing a woman on a train. The former Spurs midfielder was cleared of that charge last year at Teesside crown court
Anti-alcohol pellets
A naltrexone implant is a small pellet that is inserted into the lower abdominal wall under local anesthetic. The implant is effective for 3-6 months depending on the type of implant used and releases a controlled amount of naltrexone into the body