Chinese health authorities say that they have discovered four more cases of pneumonia following an outbreak of what is believed to be a new corona virus strain in the central city of Wuhan, raising concerns that the disease could spread further.
The four individuals were diagnosed with pneumonia on Thursday and are in a stable condition, the Wuhan Municipal Health Commission said in a statement published shortly after midnight, a day after it confirmed the death of a second patient.
Nearly 50 people are known to have been infected and so far involve only individuals who have travelled to or live in Wuhan, but the World Health Organization (WHO) has warned that a wider outbreak is possible. Many of China's 1.4 billion people will be travelling abroad during the Lunar New Year holidays next week, raising concerns about the disease spreading to other countries.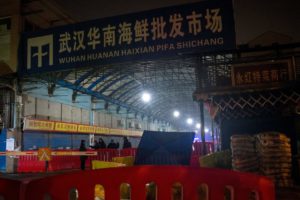 The new virus has stirred memories in China of the 2003 outbreak of severe acute respiratory syndrome, or SARS. That virus, which is believed to have jumped to humans from animals at markets, originated in China and killed more than 800 people worldwide in 2002 and 2003. At the time, the Chinese government tried to cover up the problem, resulting in a backlash among its people. While flu experts have said the Chinese government is trying to be more transparent now, many in China are skeptical.