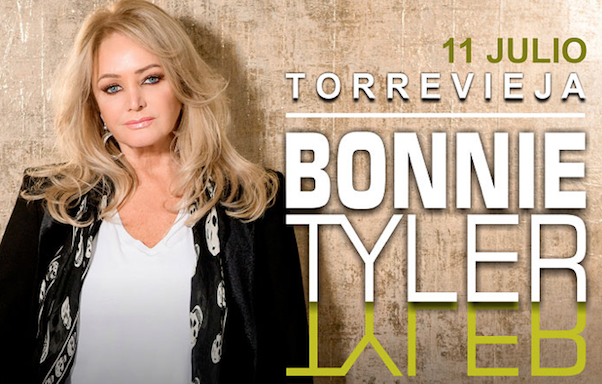 THE legendary Bonnie Tyler will perform in concert at Costa Blanca's Torrevieja in July.
Bringing her distinctive vocal ability on stage, the Welsh born singer is set to enthral the audience in a hotly awaited performance at the Torrevieja Festival in Antonio Soria Park on July 11.
As part of an international tour entitled 'Between the Earth and the Stars' that will span from Brazil to Germany, this will be the first time that the renowned artist will perform in Costa Blanca – a historical event for the region.
Born in 1951, Bonnie Tyler has received worldwide acclaim and is considered to be one of the first ladies in rock. As one of the greatest voices of the eighties, her songs still resonate today, including timeless hits such as "It's a Heartache", "Holding Out For A Hero" and her anthem "Total Eclipse of the Heart".
The event in Torrevieja will commence at 7.30pm, opened by local favourites 'Cuervos' and 'Eve.B', in a concert that is set to go down in history. Tickets are now on sale with starting prices from €20 and can be purchased at https://www.giglon.com/en/todos?idEvent=bonnie-tyler.