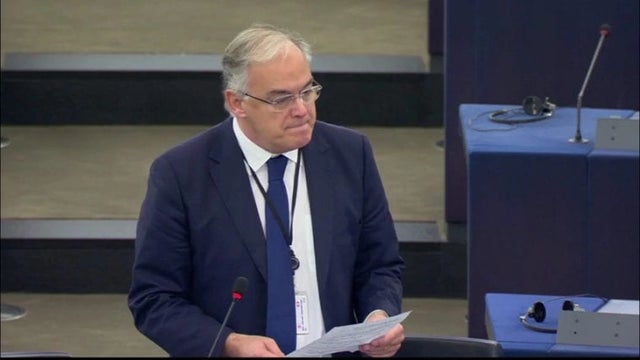 EMOTIONS were laid bare at the last European plenary session that was held before the United Kingdom is set to leave the EU on January 31.
Here, MEPs from across the continent used the final debate in Strasbourg on Tuesday, January 14 to discuss the withdrawal bill that is currently working its way through British parliament and to deliver a series of emotional messages.
Spanish MEP Esteban González Pons gave a poignant message to British citizens both in the UK and to those who live abroad. He said:
"I want to address them directly today. Many of you have built your lives here in Europe. Many of you have married here. Some of you have children that were born here. We are neighbours.
"Most of all, we are friends, we are relatives, there is something that we cannot and will not forget. That is why I want to tell you, no matter what happens after 31 January, you will always belong to Europe.
"And as long as it's your wish to stay with us, the European Union will always be your home. So from the bottom of my heart, I won't say goodbye. I won't say see you soon. I only say stay with us. The European Union is your house."
Last week, the respected MEP gave an interview to El Economista where he was probed about the impending issue of Brexit. Asked about his thoughts on the UK leaving the European Union, he said that Brexit will be a serious matter that will have consequences for the nation. He stated that in Spain there is a very large British population who receive many social benefits, where they are the only country in Europe that has more Britons on its soil than Spaniards in Britain.
Brexit will be come into effect from January 31 at 11pm (local time), where from that point on, the United Kingdom will be legally outside of the European Union.