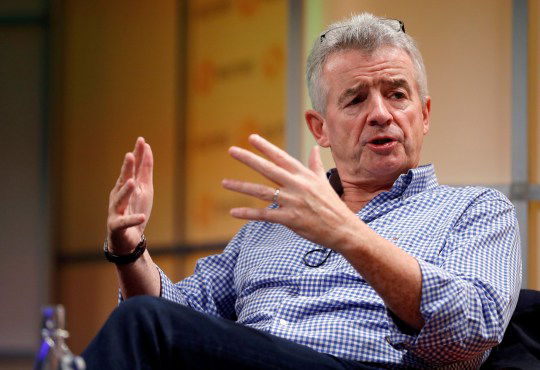 Michael O'Leary, Ryanair's chief, has said the company will sue the government unless it offers the same 'tax holiday' that Flybe has been given to all airlines. He described the rescue package as an unfair break after HMRC reportedly allowed Flybe to defer a huge payment on flight taxes to avoid going bust.
He went on to accuse the government of "tilting the playing field" in favour of Flybe's billionaire owners. He joined IAG, which owns British Airways and Aer Lingus, in describing the rescue as 'illegal state aid'. IAG boss Willie Walsh called it a 'blatant misuse of public cash' in a withering statement yesterday, while rail companies and environmentalists say it hinders efforts to reduce Britain's carbon footprint.
The firm filed a complaint with the EU and is now using information laws to try and force the government into answering tough questions over the deal.
Mr Walsh wants to know if the government is a 'financial guarantor' to Flybe as well as the amount of money the taxpayer will have to shell out in loans and funding. It's beleived Flybe's shareholders have agreed to inject more cash into the Devon-based airline in exchange for £100 million worth of Air Passenger Duty relief, but exact figures are not known.
The Ryanair boss joined IAG's calls for details and also demanded it extend any deferral on Air Passenger Duty be extended to Flybe's rivals. He continued: 'Should you fail to confirm these facts within the next seven-day period, please be advised that Ryanair intends to launch proceedings against your Government for breach of UK and EU competition law and breach of state aid rules.'
Stobart has said it has committed up to £9 million, but Flybe's other two owners, Virgin Atlantic and Cyrus Capital, have so far kept their part of the deal secret.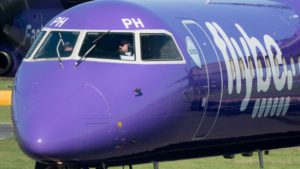 Flybe cancels route
Struggling airline Flybe has announced it is scrapping its Newquay to London Heathrow service – as the government comes under mounting pressure to explain the deal it struck to enable the company to keep flying.
One Twitter user wrote: "Dreadful news! As a regular business traveller, living in Cornwall, this [is] really bad news. "Gatwick is primarily a holiday airport, 90% of my flights are from Heathrow. 2 hrs extra now needed to transfer, plus £160 fares if taxi used!"
Flybe said it will be replacing the service in March with flights from Newquay to London Gatwick – days after it was rescued from the brink of a collapse which would have threatened more than 2,000 jobs.