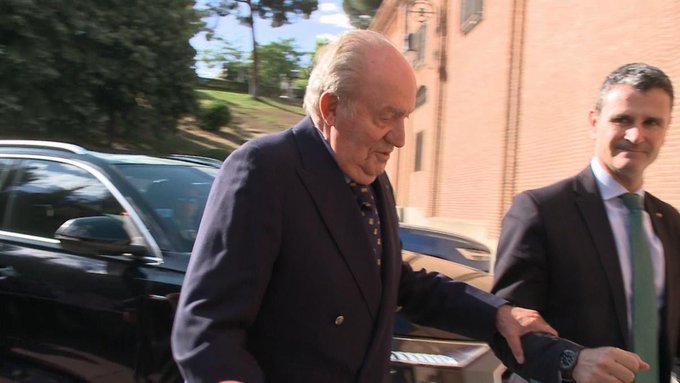 As emeritus king since his son, Felipe, took up the throne, 82-year-old Juan Carlos de Borbón has suffered a series of health problems but now it seems that shortly after his sister Infanta Pilar's death, the state of his health has declined further.
Details from the Palace in regards to the health of Don Juan Carlos' have always been discreet. A formal statement issued when he has undergone an operation, but little more, as when he underwent a delicate heart operation at the Quirón Clinic in Madrid this last summer. Several months later, Don Juan Carlos was seen with what looked like a nasty gash to his forehead. Once again, the Zarzuela limited themselves to explaining that the monarch had suffered a minor "domestic accident."
Now, all the alarms are sounding once more for the well-being of the former King of Spain who seems to have taken a severe knock since the death of his older sister, to whom he was very close.
Just one week after the death of the Infanta Pilar, the Infanta's eldest daughter had to be admitted as a result of a pneumonia which had complicated. Since then, Infanta Pilar's daughter, Simoneta Gómez-Acebo, has received visits from numerous family members, including Don Juan Carlos. No details have been released regarding the condition of King Felipe's cousin, but what has been made clear is the great difficulty in which Don Juan Carlos moves, no more than a slow shuffle with the aid of two assistants and a walking cane.
Carlos left his throne in 2014 to his son Felipe VI and retired from all royal events last Spring, June 2, which marked the fifth anniversary of his abdication. His reign has been beset by scandals and controversy in recent years.
He remains an official member of the Spanish royal family and continues to enjoy his legal rights, such as immunity.