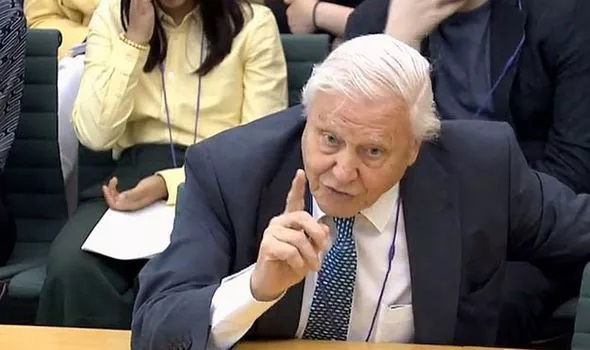 David Attenborough says Australia's bushfires are evidence that the Earth's temperature is increasing.
Sir David Attenborough has said it is "palpable nonsense" to suggest that Australia's bushfire crisis has nothing to do with climate changes he warned "the moment of crisis" has arrived. The 93-year-old British naturalist made the direct link between the ongoing bushfires and climate change during a recent interview published on Thursday.
"As I speak, south-east Australia is on fire. Why? Because the temperatures of the Earth are increasing, we have been putting things off year after year. We've been raising targets, saying 'oh well, if we do it in the next 20 years …' the moment of crisis has come."
More than 10.7m hectares of land have burnt so far in the Australian bushfires, including 80% of the Blue Mountains, and 50% of the Gondwana world heritage rainforests.
Sir David Attenborough has been named the nation's dream Prime Minister. A poll of 2,000 adults revealed the popular naturalist beat close rivals Stephen Fry and Sir Richard Branson to be named the premier and move in to 10 Downing Street.
Top 10 celebrities Brits would most like to see as Prime Minister:
David Attenborough (21 per cent)
Stephen Fry (14 per cent)
Richard Branson (13 per cent)
Jeremy Clarkson (13 per cent)
Hugh Grant (9 per cent)
Piers Morgan (9 per cent)
Ant and Dec (9 per cent)
Jurgen Klopp (9 per cent)
Helen Mirren (8 per cent)
JK Rowling (8 per cent)