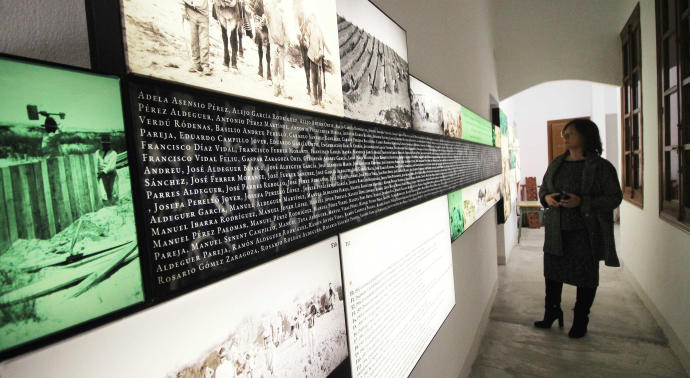 MORE than 400 men and women, forest rangers and the engineer from Montes, Francisco Mira I Botella (1862-1944) will be permanently honoured and remembered from as of this Saturday
January 18 with the opening of the Mira I Botella Museum, in the town itself.
This museum is dedicated to the protagonists who saved the town from becoming engulfed by the dunes and "sand movement"
A plaque will display the names of 400 men and women undertook the "titanic task" of reforestation.
Councillor for Historical Heritage, Pilar Gay, informed of the initiative to commemorate the work of residents who saved saved Guardamar from advancing sand dunes, in the late 1800s by planting and maintaining over 600,000 trees.
"The struggle was titanic," Pilar said "Especially considering the means available at the time to carry out such an important operation." adding that the huge plaque that has been positioned inside the Mira I Botella Museum will acknowledge the 400 people who saved the town.
The museum has been named after Francisco Mira i Botella who led the forestry work.
The house-museum, originally built in 1906 was restored last year and has four different interior rooms and two courtyards that display the whole forestation process. Inside, a dune has been recreated showing how the dunes were repopulated using reeds and sheet piles nailed to the sand to stop their advance. All of this is meticulously explained by a series of panels explaining to the different phases of the work that managed to stop the advancing dunes.
The reforestation work lasted for decades. A total of 600,000 trees were planted and eight kilometres of roads were opened between the dunes.
The extraordinary scheme will be honoured and remembered at the museum, which will also exhibit mementos, plans and photographs from the Project.