MOSCOW — Russia's political order, largely unchanged since the early 1990s, was thrown into feverish uncertainty after President Vladimir V. Putin proposed sweeping constitutional changes that could extend his hold on power indefinitely.
Adding to widespread bewilderment, Mr. Putin's loyal protégé promptly resigned as prime minister, along with the rest of the government.
Mr. Putin described his proposals, announced in his annual state of the nation address, as an effort to enhance democracy. But his political rivals and many independent analysts interpreted them more as a strategy for keeping power after the end of what is supposed to be his final term in 2024.
Mikhail M. Kasyanov, a former prime minister under Mr. Putin who is now a fierce critic, said the president had given a "clear answer" to questions about his future: "I will remain president forever."
Few others found that degree of clarity, especially after the surprise announcement shortly after Mr. Putin spoke that Prime Minister Dmitri A. Medvedev was resigning. Mr. Medvedev then took a new job as deputy head of the Security Council, an important body, but one that will leave him little space, since it is headed by Mr. Putin.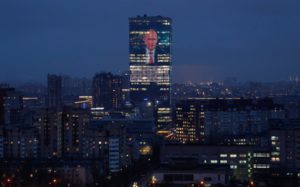 Posing a question asked by many shocked observers, Dmitri Smirnov, a Kremlin reporter for the Komsomolskaya Pravda newspaper, said on Twitter: "Why has this all happened in a single day?" His answer: "It just means that those in Kremlin know history well: revolution has to be made swiftly, even if it's a revolution from above."
The Constitution limits a president to two consecutive terms, meaning that without a change, Mr. Putin, who is 67, would have to leave that office in 2024. But he has dropped hints about keeping his grip on power beyond that date.