It seems technology is colliding with every conceivable aspect of life more and more each year.
This is especially true with sports, where tech advances are rapidly transforming the way we watch, engage, and experience our favorite athletic teams and events.
As 2019 draws to a close, we started thinking about how technology has shaped sports in the past decade and where the marriage will lead in the future.
Let's take a look at five ways technology is currently disrupting the fan experience that we should expect to evolve in the coming decade.
Growing Interest in Fantasy Sports
The global fantasy sports market continues to increase as the relationship between technology and athletics deepens. Fantasy leagues began as a curiosity among American baseball fans in the late 1970s and 1980s before scaling to mass adoption with the internet revolution of the 1990s.
Today, online fantasy platforms operate around the world and include a range of sports. The US and Canada accounted for 59.3 million fantasy sports players and a $7.22 billion industry in 2017. That same year, there were an estimated 40 million fantasy players in India. The official site of the Premier League boasts more than six million registered fantasy players. Fantasy leagues still demand that you keep up with the action in real life, and so feed into the popularity of sports.
The player numbers and dollars behind global fantasy sports will continue to surge as fans onboard with highly immersive digital leagues.
Building Smart Stadiums
The comprehensive end-user experience is a new focus for professional teams and cities erecting sports stadiums. This means designing stadiums with "smart" services and enhanced amenities.
For example, there are now stadiums that employ sensors to guide spectators to the correct seats. Venue-specific mobile apps offer concierge services such as food and drink orders delivered to seats, online merchandise purchasing and digital ticketing.
By creating engaging, personalized experiences, purveyors of smart stadiums hope fans will prefer watching live games at the venue instead of on TV or streaming channels.
The Proliferation of  Mobile Sports Betting
Mobile devices have accounted for about half of all global internet activity since 2017. That trend edges a little higher each subsequent year, and who knows, desktop environments as we know them could be a historical relic by 2029.
Unsurprisingly, online sportsbooks are leveraging the mobile revolution. It's a win-win for fans and sportsbooks alike.
Instead of venturing to a land-based betting facility, punters can now access a wide range of wagers and make wagers from their phones or tablets on popular sports like football, basketball, and tennis. Meanwhile, sportsbooks benefit from an additional means of attracting business.
The Rise of Streaming
Increasingly, fans want the convenience of watching their favorite sports any time from anywhere with an internet connection. Sports fit into streaming in the same way on-demand movies, shows, and games brought this capability to the forefront of entertainment consumption.
About 30-percent of fans now stream sports to their phones and tablets. That number will rise as more households cut ties with paid cable subscriptions.
A 2017 survey by PwC found 81-percent of sports-viewing households paid for TV. Still, the vast majority indicated they would halt their subscription service if it was no longer necessary to watch their favorite sports.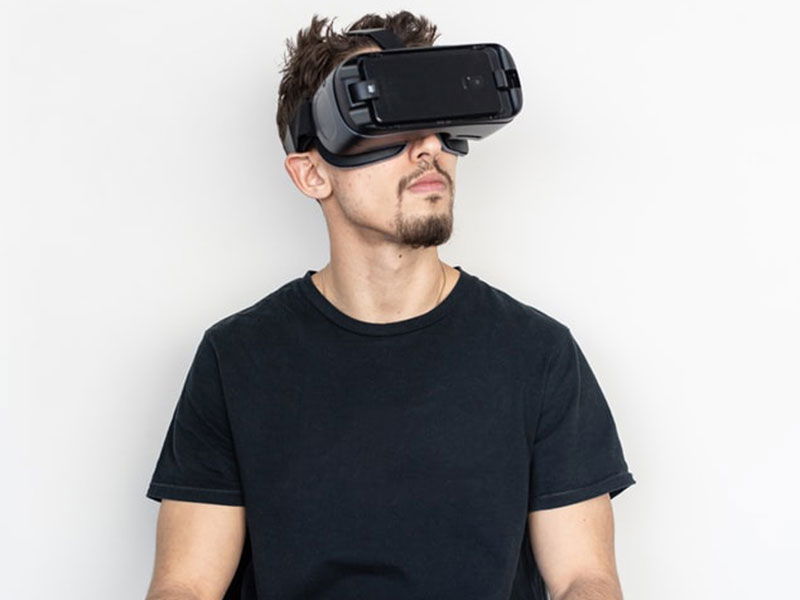 Using Virtual Reality and Augmented Reality
Consumer VR, a tech trend predicted since the early-1990s, finally broke through at scale in 2016 with the release of Facebook-backed Oculus Rift.
With VR, fans can enjoy full 360-degree immersion into the viewing experience, whether at home or while attending a live event. This includes seeing the game from the perspective of players on the field or court.
Broadcasting games in VR is a fledgling field that will gain greater adoption throughout the 2020s.
Meanwhile, mobile apps are employing AR to provide fans with unprecedented data as live games unfold.
The MLB Ballpark app exemplifies this use case. With the app's VR features, baseball fans attending games in-person at the ballpark can interact with detailed stats and data visualizations.