A DIFFERENT mindset was needed for the Aguilon Golf Members' Club monthly medal competition, on a course with hazards around every corner.
Playing in the fair weather with cold morning developing into warm days which has been the norm since the start of the New Year, the monthly medal held on Wednesday January 8 was proof someone will always come to the fore and excel by returning a good score.
1st Matt Mattacola 78-11= 67
2nd Phil Burnham 73-4= 69
3rd Roy Lewis 80-10= 70
Twos: Phil Burnham, Matt Mattacola 14th, Sue Hull, Les Raufer 17th
Wednesday January 15 – Campbell Lamont Qualifier
Halfway through the club's qualifying rounds and there is still much to play for as the leaderboard shows a host of players in contention for the final.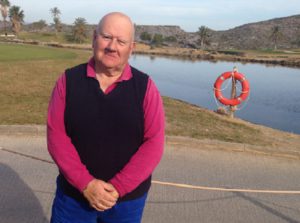 1st Norman Whibley 38 points
2nd George Holland 37 points
3rd Phil Miles 36 points on a card play-off
Twos: Wendy Greaves 3rd, Phil Miles x3 3rd, 8th, 14th, Dave Simpson 8th, Rich Hull, Dave Sharp, Rabbe Thun, Norman Whibley 12th, Roy Lewis, Mark Newall, Eddie Vaughan 14th, Phil Burnham, Peter Death 17th
For further information information about the Aguilon Golf Members' Club see the website aguilonmembersclub