Baroness Karren Brady, the businesswoman star of television's The Apprentice, has said she resigned from the board of Sir Philip Green's retail empire because the allegations being made against the high street tycoon were incompatible with being a feminist.
The comments come almost a year after Lady Brady had resisted calls to sever her links with Green following claims that the businessman had sexually harassed and racially abused staff. Green has always denied any unlawful behaviour towards employees. Baroness Brady also faced pressure for not speaking out against Green, after having previously criticised Harvey Weinstein who, as reported recently by the EWN, is facing an extra two charges of sexual abuse in his high profile case.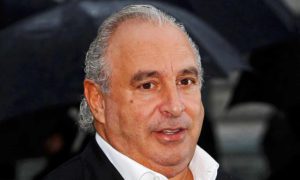 The businesswoman first came to prominence in 1993 at the age of 23, when she was appointed as managing director of another football club, Birmingham City, and is still frequently referred to as "the first lady of football". Although things haven't gone so great with her position in West Ham…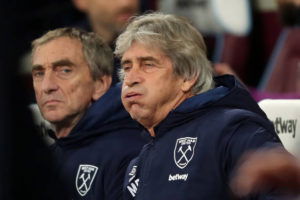 West Ham fans immediately took to twitter to vent their anger and frustration at her comments regarding the clubs position in the League and the recent sacking of Manuel Pellegrini, a job she was tasked with personally:
"A football team doesn't make anything" –Karen Brady
"Football doesn't make anything"….. yes it does sweetheart; it's makes me annoyed, upset and regretful most weekends. You have the funds to turn things around but you are spinning more lies. It's a cash cow for our 'custodians'!! Another fan talked about the club transfers…
It doesn't matter how much money she says they've spent if they don't have a solid plan and structure on how to be a professional, successful club with a winning mentality The only plan they have is for lining their pockets. She'll be on Talksport next spouting this c**p!!
The vast majority of fans it seems would be happy if she resigned from the board…" its been ten years and things haven't improved"
"Having Karen Brady on tv to talk about football is the equivalent of having Mary Berry on to take about F1 rule changes"
I think we get the message…