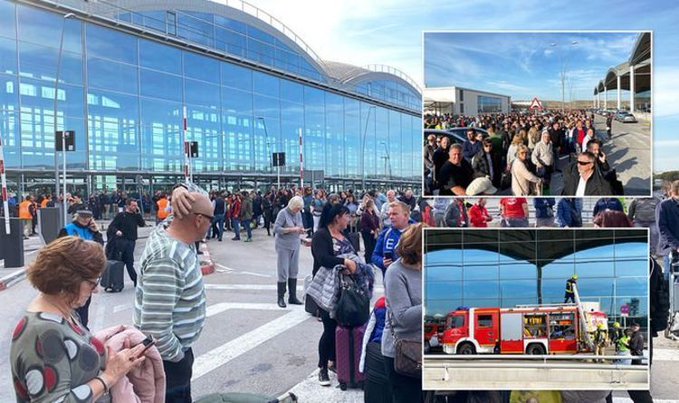 NEWS is reaching the Euro Weekly News desk with live updates to the fire that has broken out in Alicante's airport in Costa Blanca-Spain.
The terminal has been completely evacuated and police and the emergency services are all in attendance.
#Update: Just in – Another video of the large fire at the rooftop of the arrival terminal of the airport in the city of #Alicante in #Spain. pic.twitter.com/jsRnv6tFWC

— Sotiri Dimpinoudis (@sotiridi) January 15, 2020
(Video Credit: Twitter Sotiri Dimpinoudis @sotiridi)
*Video posted by Twitter user @sotiridi shows columns of dense smoke filling the sky over the airport.
Anyone attempting to enter the airport is being ushered away by police and we now understand that the airport approach has been closed to traffic.
Firemen can be seen entering the building with ladders and wearing breathing apparatus.
To date there are no reports of injuries as the firefighters continue working on the fire, reinforced by fire brigades that are coming in from Alicante and Elche.
It is still unclear as to the origin of the fire, however sources have indicated to Euro Weekly News that fire could have originated in an office, though the crackling flames can been seen breaking out of the roof of the Alicante airport.
All air traffic has been interrupted and the passengers and workers are being held outside the terminal.
The smoke remains very dense, according to taxi drivers, access to the departure area has been closed off.
Reports have just come in that Airport operations company AENA have informed that there are going to start allowing traffic to resume around the airport. However, arrivals will not be allowed to land.
Reports have also indicated that 73 of the 125 scheduled flights from the airport today have taken off without any issues.
Updates to follow…