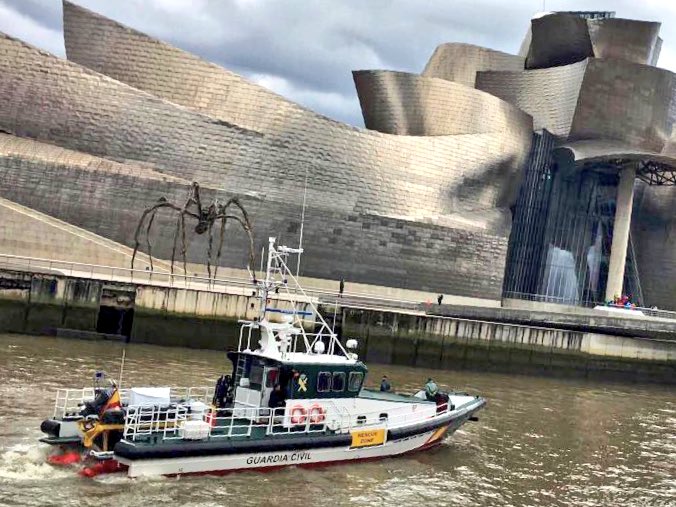 THE lifeless body of a woman has been rescued from the Bilbao estuary in Spain early this morning (Tuesday).
The discovery occurred at 9.45 a.m. today (Tuesday) when the municipal workers were cleaning an area close to the estuary and one of the workers saw the body of a woman floating in the water near the Arriaga Theatre.
The emergency services were alerted and the body was finally recovered by firemen at around 11.30 a.m., who used a speedboat to retrieve the body.
Local media have informed that the body was in an advanced stage of decomposition, but officials found identification within the clothing of the woman and have been able to inform that the woman is allegedly a 84-years-old resident of Bilbao, however no further identification details have been revealed.
The body has been taken to the Forensic Anatomical Institute of Bilbao, where an autopsy will be carried out. In principle, there are no signs of violence. Furthermore the Ertzaintza, the autonomous police force for the Basque Country, had not received any reports of a disappearance.