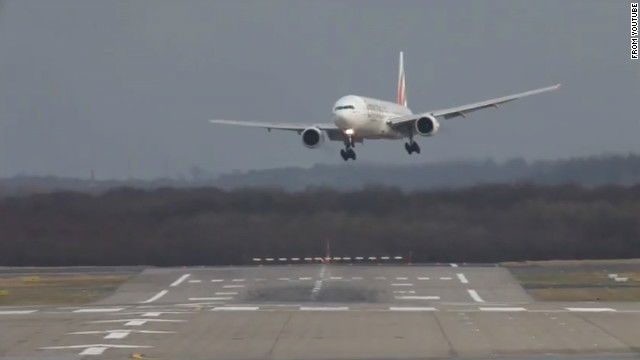 Storm Brendan has forced some airlines to divert flights as it brings high winds to the UK after earlier battering parts of Ireland, with more strong gust forecast on Today.
Seven flights to Gatwick airport were directed to other locations around the UK after gales in excess of 60/70mph struck the area late yesterday evening.
Travellers from Spain were affected and found themselves landing in the Midlands rather than the West Sussex based airport.
Jim And Natalie Mitchell from Fuengirola Spain told the Euro Weekly News " It's been a nightmare, we have flown back to the UK for our little grandsons birthday, it was very bumpy coming down into England and then all of a sudden we flew up again and was told we were being diverted, we landed in the Midlands where a coach was laid on to get us back to Sussex causing us far more travelling hours, safety comes first though we guess"
The Met Office warns that conditions around the airport will remain blustery and warned that even stronger gusts could batter the area this afternoon afternoon.