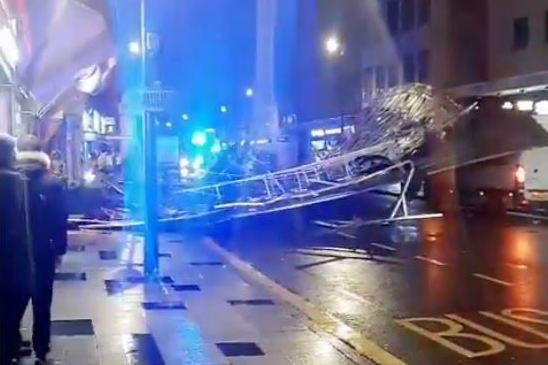 Cars have been crushed as gales blow a whole roof off a block of flats housing 200 people in Slough.
The winds from Storm Brendan have been so strong it has caused a whole roof to come off a block of flats, sending tons of debris crashing into the middle of a busy High Street. Although cars have been crushed and people have been left shocked, no injuries have been reported. The roof landed in the centre of Berkshire town.
It has been reported that a resident, who lives in the flats which is believed to be both residential and commercial said that the main road was 'completely taped off' and that he heard the roof groaning shortly before it fell. A taxi driver added it was a miracle that nobody was killed.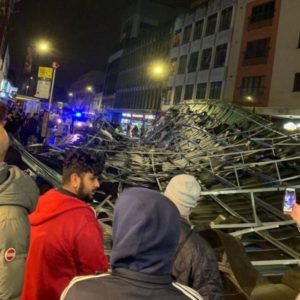 A statement from Royal Berkshire Fire and Rescue said that there were no serious injuries and they haven't found anybody under the rubble, though searches were still continuing. Slough Council added: 'We can now confirm the High Street in this area will remain closed to traffic and pedestrians tonight and into tomorrow. Businesses within the cordoned area will be closed until the cordon is lifted. This is for the safety of everyone. Thank you'