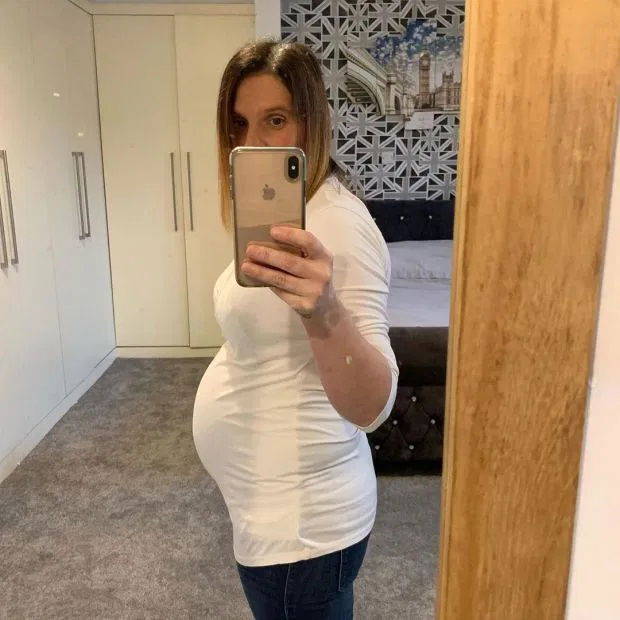 MUM-of-21 Sue Radford has admitted she'd finding her 22nd pregnancy "stressful" as a result of a complication with her unborn baby's placenta.
The mum of Britain's biggest family is 26 weeks into her 22nd pregnancy and has developed an anterior placenta – which sits in front of the baby rather behind. Despite the complication , Sue told her 134,000 YouTube subscribers feeling healthy and like she has "loads of energy". The 44-year-old mum, from Morecombe, Lancashire, also has 194,000 Instagram followers who she regularly keeps in the loop.
Sue also says this is the smallest baby bump she's ever had – which has also relieved her of the crippling back pain she's experienced in previous pregnancies. She said: "I'm feeling really healthy, got loads of energy. I've not got any back pain which I must say is down to the fact that I don't feel as big as I have done with the others. I definitely feel smaller. I don't know if it's got anything to do with the anterior placenta because the placenta is at the front – but I had that with Bonnie and I still felt big with her."
One fan replied: "Aww congratulations, you are tiny compared to some of your other pregnancies!"
Before welcoming her 21st child last November, Sue shared a selfie to mark the 30th week of her pregnancy – and was almost double the size she is now.
The couple famously don't claim any benefits apart from Child Benefit and rely on Noel's bakery business to make ends meet.
The Radfords are parents to Chris, 30, Sophie, 25, Chloe, 23, Jack, 22, Daniel, 20, Luke, 18, Millie, 17, Katie, 16, James, 15, Ellie, 14, Aimee, 13, Josh, 12, Max, 11, Tillie, nine, Oscar, seven, Casper, six, Hallie, three, Phoebe, two, Archie 18 months, and Bonnie, one.
They also have three grandchildren – who are Sophie's kids – Daisy, six, Ayprill, four, and Leo, two.