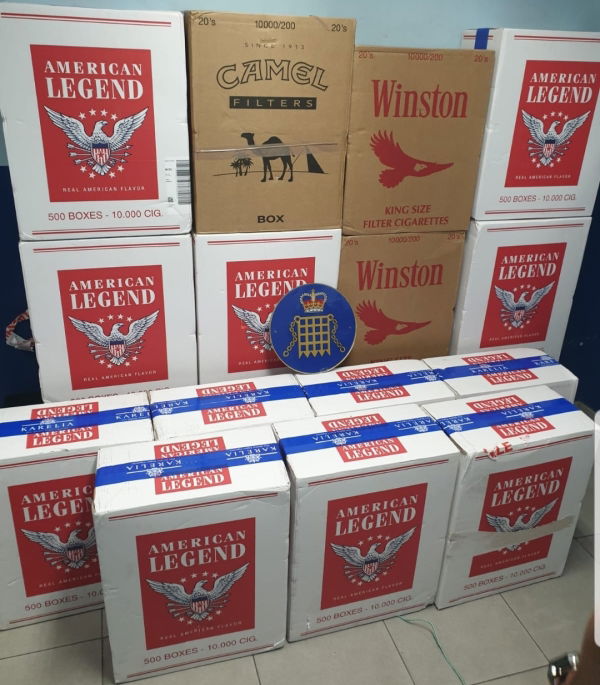 THE Gibraltar Government has taken exception to statements made by former head of the Guardia Civil in the Campo de Gibraltar Commander Jesus Nuñez in a radio interview following his detachment on promotion to Cadiz.
In this interview, he implied that whilst there was a good relationship between the Royal Gibraltar Police (RGP) and the Guardia Civil, authorities on the Rock could do more to tackle the problem of tobacco smuggling.
According to a statement from the Government, the latter part of the statement is "factually incorrect and totally unfair."
It says that Gibraltar is voluntarily and without obligation, applying the Memorandum on Tobacco (MOT) agreed under the Gibraltar Protocol to the UK/EU Withdrawal Agreement. And the MOT reduces the price difference between the product on both sides of the frontier in order to make it less attractive to become involved in smuggling.
In addition, Gibraltar contends that more actions, arrests and operations are carried out in Gibraltar by HM Customs against those who want to avoid the strict rules on tobacco trade in Gibraltar, than are carried out in Spain.
Local rules to restrict the trade in tobacco are more severe than in Spain and have been tightened even further in the past years and Gibraltar's tobacco control laws are amongst the toughest in the world whilst, the rules on the illicit trade on tobacco have been made less strict in Spain over the past few years.
The Government has allocated significant amounts of money to Customs to ensure that they have the most up to date equipment including fast boats (which are illegal to own by individuals residing on the Rock).
Only last week, one Customs officer undertaking action against tobacco smugglers was injured in a car chase and Chief Minister Fabian Picardo commented "Gibraltar would like to see Spain make its anti-smuggling penalties and rules tougher and not more relaxed."