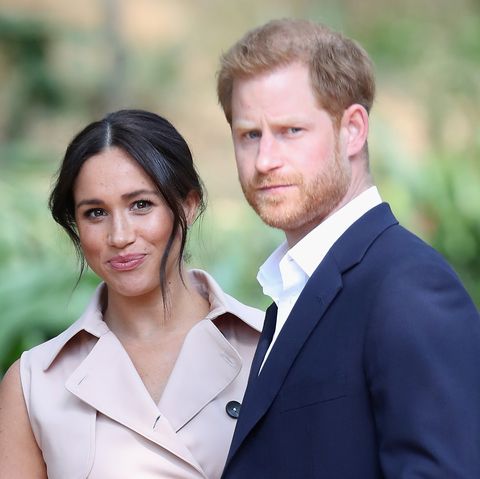 A Royal Summit is being held today, where couple Harry and Meghan may threaten to participate in a 'tell all' interview with US superstar Oprah Winfrey.
Following Harry and Meghan controversially announcing their intentions to take a step back from their royal roles, a royal summit is being conducted today to discuss their future. Here, it is believed that the 'Sussex Royal' couple will use an interview with Oprah as a bargaining tool, in order to achieve their wishes.
US icon, Oprah Winfrey, was a guest attendant at the couples wedding. It has been reported that Megan Markle's PR Team have been in contact with Winfrey, concerning the possibility of conducting an interview, possibly looking to air their dirty laundry – revealing all the challenges faced within the family. The Markle PR Team are also thought to have sought after major US television networks, exploring several different avenues on their next move.
A royal source has stated "Harry and Meghan's people have been reaching out to all the big US networks to explore the possibilities of a sit-down warts-and-all interview. Meghan feels she's been silenced and is no longer prepared to be muted. She and Harry feel the royals have been racist and sexist."
Markles mother, Doria, has been seen to be leaving the home of Oprah Winfrey, only increasing the odds of the 'tell all' interview being held in the near future.
ITV journalist, Tom Bradby, has tipped for the 'no-holds barred' interview to be held. Bradby has also expressed that it would be very much in the interest of the Royal Family to keep the Sussex couple on board.
The family meeting will be an opportunity to arrange new 'progressive roles' in an attempt to satisfy Harry and Meghan. The Queen, Prince Charles and Prince William are all expected to be present during the negotiations. Meanwhile, Megan will be present via telephone – as she remains in Canada with baby Archie.