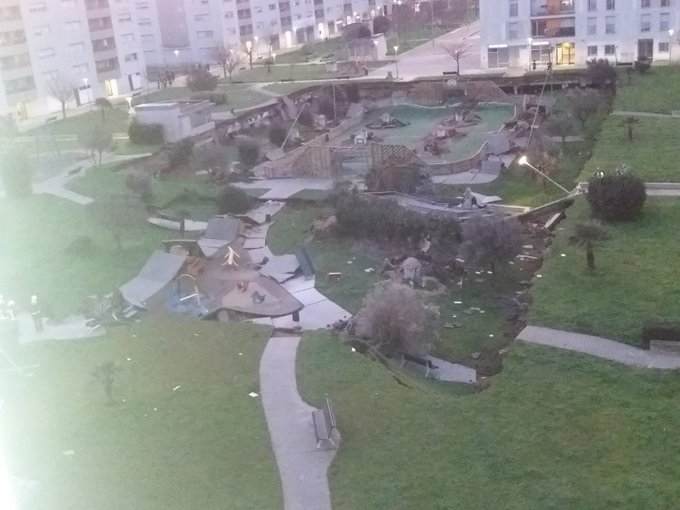 A CHILDREN'S playground on Tomás y Valiente Street in Santander Spain, located on an underground car park, has collapsed.
At around 6.30 a.m., this morning, the residents of the Nueva Montaña district of Santander were startled awake, alarmed to hear the sound of several explosions.
The deafening noise had been caused by the collapse of the children's playground on Tomás y Valiente Street, located above an underground car park.
Since the occurrence, emergency personnel from all services including the Santander fire brigade, local police, civil protection and civil guard have been deployed in the area. As well as the town mayor, Gema Igual, and other members of the municipal corporation.
According to police sources, the priority is locating any possible victims, however reports just in to Euro Weekly News have confirmed that after a two-hour inspection of the area, it seems that fortunately there have been no casualties.
The children's playground together with a small sports court had reportedly collapsed and caved in on the underground car park that was situated below, a car-park belonging to one of the residential buildings and in which there were around 500 vehicles park.