A benefit cheat former solicitor who told the authorities he could barely walk was branded a 'deluded fantasist' and a 'Walter Mitty' character as he was spared jail. Alan Blacker, 47, was found guilty of dishonesty receiving £60,280 in overpayment of disability living allowance.
Minshull Street Crown Court heard that despite claiming he could barely walk and fell over regularly, investigators from the Department for Work and Pensions found that he was walking without support and climbing up stairs without discomfort.
Blacker, from Rochdale , who also goes by the name Lord Harley, was seen helping to build a model railway, completed a first aid training course and was witnessed walking around Rochdale town centre and in a café without support.
Further evidence that led to him being caught was when he became 'particularly elated' when appearing as a lawyer in a case at Cardiff Crown Court, when prosecutors said he moved 'with ease' around the court building.
"Those were not the actions of a man in excruciating daily pain," Judge Paul Lawton told Blacker, who was once scolded by a crown court judge for dressing 'like something out of Harry Potter'.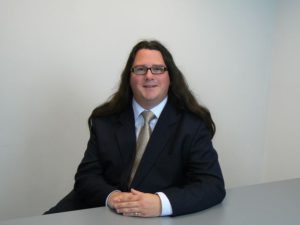 The judge accepted Blacker does have disabilities and that his initial application for disability living allowance was genuine, but said he had later 'completely exaggerated' them.
"You knew the system well and exploited it in a calculated manner to your own advantage," the judge told Blacker.
As a practising solicitor, Blacker had advised people about claims and appeals of disability living allowance. In November, Blacker, of Milk Street, Rochdale, was found guilty of dishonestly making a false statement to the DWP to maintain his benefits.
He received a nine-month prison sentence, suspended for two years.