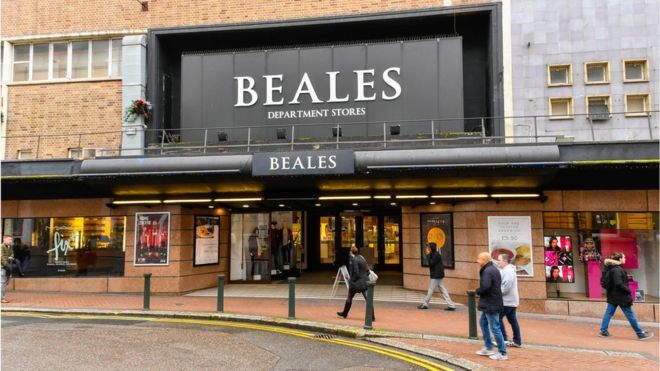 Department store chain Beales has warned it could collapse into administration if it fails to find a last-minute buyer, with around 1,000 jobs at risk.
The high street department store retailer is understood to be hopeful that a rescue deal can be secured, but could still be forced to enter insolvency before a pre pack deal could possibly be done.
The department chain, which has 22 stores nationwide, is the latest retailer to feel the pressure of soaring business rates and declining high street footfall amid an increasingly brutal period for the retail sector in the UK as " peak period " has been a disaster.
Last month, Beales hired advisers at KPMG to lead a strategic review in order to find a profitable future for the business and with such a poor trading period through peak trading season matters have worsened.
CEO Tony Brown announced that the retailer has struggled with difficult trading conditions and criticised the "lunacy" of high business rates.
He said: "We are confident that we have a solution for the business that will create a stronger if leaner Beales.
"We hope to have a stronger business at the end of the process. I can't predict which stores will stay and which stores won't because it all depends on landlords and local government.
"We're going through a process and we hope to be able to restructure the business for a profitable future."