RISING tensions have been felt on Spain's streets today (January 12) as a peaceful demonstration turned into a riot in Pamplona. Here, insults were thrown between VOX party supporters and members of the ETA Separatist Group, resulting in several arrests and the army being called in to monitor the events.
Holding Spanish flags and banners to denounce the PSOE and Spain's Prime Minister Pedro Sánchez, some 100 VOX supporters had converged on the streets of Pamplona under the motto 'Spain exists.' Walking through the city until a congregation was made at Pamplona City Council's Town Hall, the group shouted in unison "For a government that respects the Constitution".
The group had organised the demonstration in response to the tens of thousands of people who gathered in Bilbao yesterday to demand the return of ETA prisoners by the Spanish government. This mass protest called upon Pedro Sánchez to act on his promise, where in 2018 in stated that the governmental policy to keep prisoners out of the Basque Country would be reversed.
At the rally today, Javier Hornos, the President of Vox in Navarra read a manifesto to condemn the policies of the Prime Minister.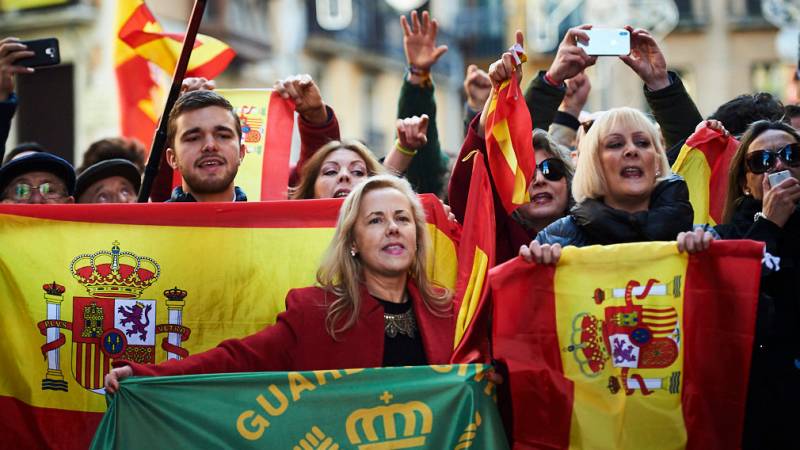 However, a short time later, approximately 100 people from the ETA gathered for their own demonstration at Calle Mercaderes where they attempted to reach the Town Hall, an act that is understood to have been made to confront the Vox supporters.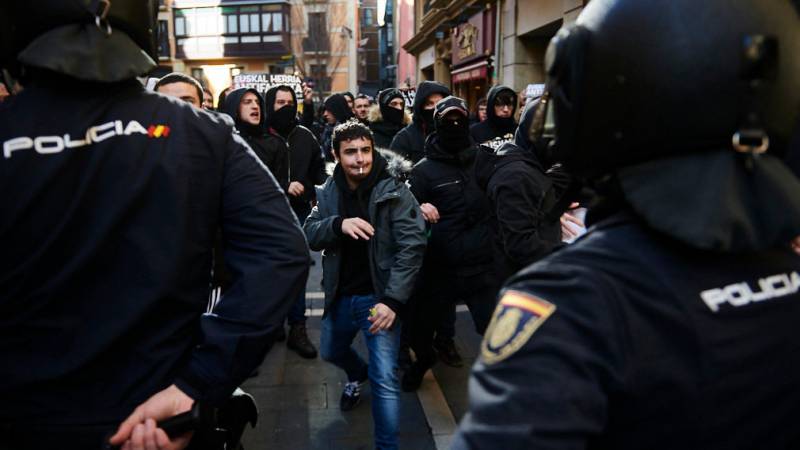 Aware of the escalating tensions, riot officers from the National Police were able to separate the group by a few metres however insults and expletives were exchanged between the two groups. Footage from the incident shows a Vox supporter calling members of the ETA "murderers" and "without a gun you are nothing." This claim was met with distaste, where a significant number of the ETA chanted over and over again – "Without an escort you are nothing."
After more than an hour of tensions the groups dispersed, being closely watched by members of the Guardia Civil, National Police and the Army. As Euro Weekly News understands, a handful of members of the ETA were arrested by the police.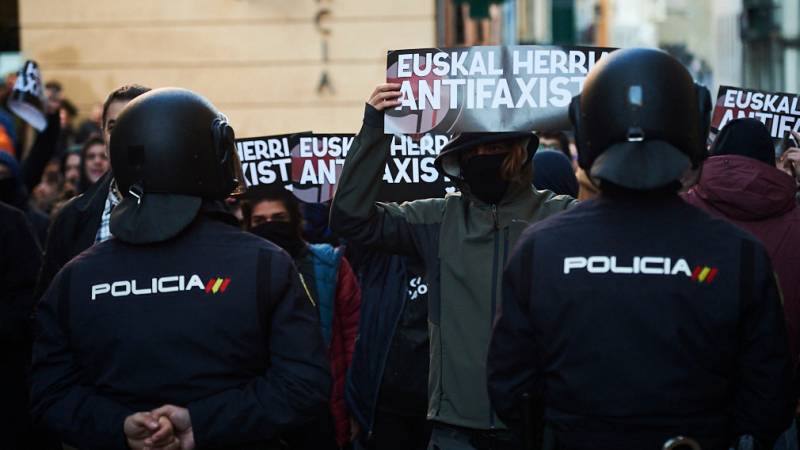 Leaders of the Basque separatist movement ETA, which stands for 'Euskadi Ta Askatasuna' or 'Basque homeland and freedom', had announced in May of 2018 that the group had "completely dissolved all its structures".
Formed in 1959 in response to the 'oppressive Franco regime' the group are blamed for the deaths of 850 people through a decades-long campaign for independence marred by shootings and bombings. Although dissolved, a proportion of citizens in Spain still actively support the group, where the families of jailed ETA members also call on the government to transfer them to jails in the Basque Country.