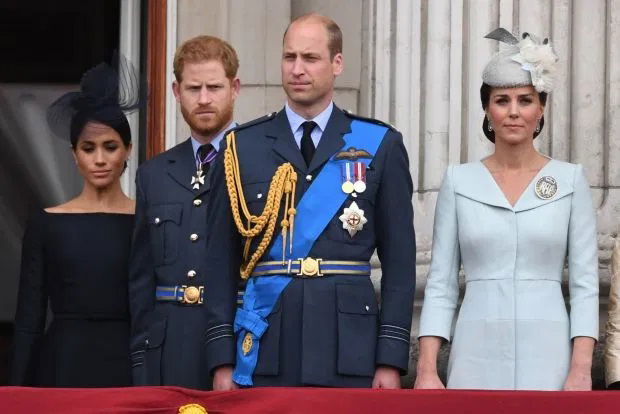 PRINCE William has told a pal he can't "put his arm around his brother anymore, we're separate entities "- after Prince Harry and Meghan Markle abandoned their royal duties.
He revealed his "sadness" over the tense relationship with his younger brother and the splitting of the Royal Family.
It comes days after Harry and Meghan announced they are stepping down as senior royals and plan to spend much of their time abroad.
The news took Buckingham Palace by surprise, with the Queen, Prince Charles and Prince William, 37, given 10 minutes notice before the button was pressed, the Duke of Cambridge, however, hopes ones day everyone will "play on the team" again.
He said: "I've put my arm around my brother all our lives and I can't do that anymore; we're separate entities. I'm sad about that.
"All we can do, and all I can do, is try and support them and hope that the time comes when we're all singing from the same page."
As earlier reported in the EWN, the Queen has summoned Charles, William and Harry to a historic summit at Sandringham on Monday to thrash out the Royal Family's future. Her Majesty also aims to sort the Sussexes' roles, and Meghan, 38, could join in via conference call.
The Queen's former press secretary Dickie Arbiter said tonight: "This is a landmark meeting which is ­absolutely unprecedented."
A Palace source confirmed they will also discuss the "next steps" for the monarchy, with an announcement due within days. They said: "The family will gather on Monday at Sandringham to talk things through.
"Attendees will be Her Majesty, the Prince of Wales, the Duke of Cambridge and the Duke of Sussex.
Disney Princess? Meghan Markle signed a voice-over deal last week with Disney in hint at her future career.
More to follow…