Former government advisor Sir Roger Scruton has died today at the age of 75. The philosopher and writer had been fighting cancer for six months.
His family said in a statement: "It is with great sadness that we announce the death of Sir Roger Scruton, FBA, FRSL. Beloved husband of Sophie, adored father to Sam and Lucy and treasured brother of Elizabeth and Andrea, he died peacefully on Sunday 12th January.
"He was born on 27th February 1944 and had been fighting cancer for the last six months. His family are hugely proud of him and of all his achievements."
The author engaged in political and cultural debate and advised the Tories.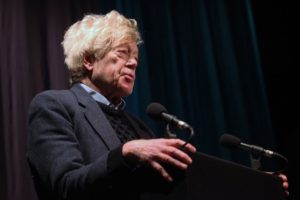 Sir Scruton also lectured at Birkbeck College in London from 1971 to 1992. Born in rural Buslingthorpe, Lincolnshire, Sir Scruton was raised in inner city Manchester and won a scholarship to attend Manchester High School, a grammar institution.
On the 10th of April 2019 the government sacked Sir Roger Scruton over 'unacceptable' comments about Chinese people and Islamophobia.
Sir Roger Scruton was fired from his role as the chairman of the Building Better Building Beautiful Commission as he also sparked anger by claiming "each Chinese person is a kind of replica of the next one".
The Government said the comments were "completely unacceptable" and Sir Roger had been dismissed with "immediate effect".