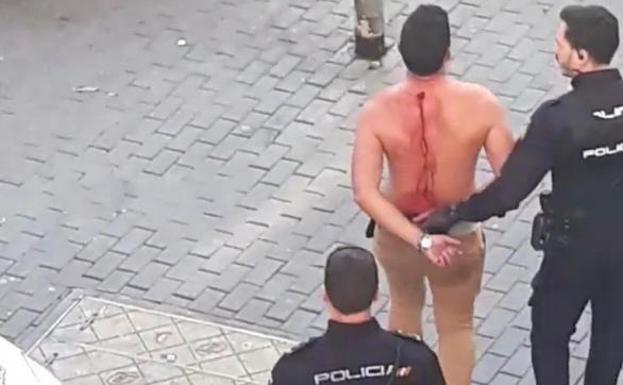 VIOLENCE has erupted in Spain's Costa del Sol as a mass brawl resulted in a man being stabbed in the back.
As reported by the Andalusian emergency services, a fight broke out between a group of men and women on Calle ​​La Unión in Malaga just after 2pm on Friday, January 10.
The 112 emergency service hotline had received multiple calls from witnesses to report the brawl, with police officers being deployed to the scene. Upon arrival they found a 34-year-old man who had received a stab wound to his back, where he was subsequently taken to the Virgen de la Victoria University Clinical Hospital. It is understood that his injuries are not considered to be serious as the knife missed his vital organs.
As Euro Weekly News understands, the National Police have launched an investigation into the incident and so far no arrests have been made. Local sources indicate that the victim may have known their attacker.