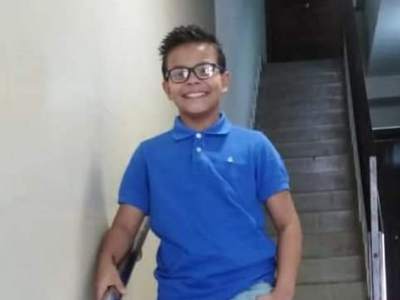 BARCELONA, SPAIN was permeated with emotion this afternoon (January 11), as a group converged on Plaza de Catalunya holding pictures and banners of a 12-year-old boy named Enoc Misael Pérez Chinchilla.
For those who may not be aware of the devastating case, little Enoc, who lives in Badalona with his mother, has been missing since December 2 after he was kidnapped in Honduras. What makes his disappearance all that more worrying, is that on the day that he went missing the bodies of his grandfather, grandmother and uncle were found dead in the family's home.
Enoc was born in Honduras but moved to Spain when he was 9-years-old after his mother and father divorced. At the end of November, his mother had spoken with his Head Teacher at the Rafael Alberti School Institute in Badalona, ​​asking permission for Enoch to have time off to visit his family in Central America. Sadly, this was the last time his teachers and friends ever saw Enoch again.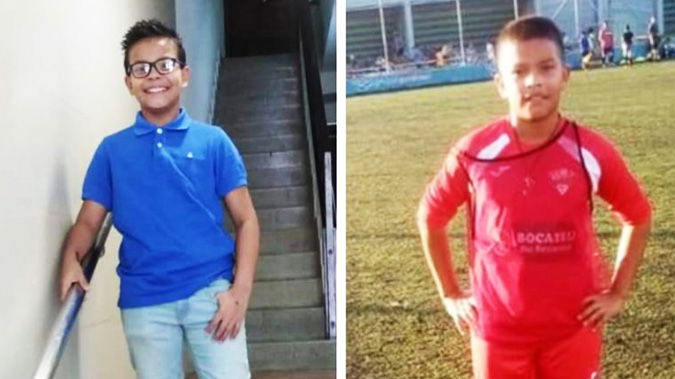 Days after the bodies of his family members were found, the police and army mounted a search operation to find the little boy. His remaining family and neighbours in Honduras have also not stopped searching for Enoch – however, sadly, this has been to avail.
For this reason, some 50 people converged in Barcelona to demand that the Government of Honduras makes concerted efforts to find the child. Holding banners reading slogans such as "Where is Enoch?", "We miss you Enoch" and "Help us find him", members of the group implored President Juan Orlando Hernández to locate the young child.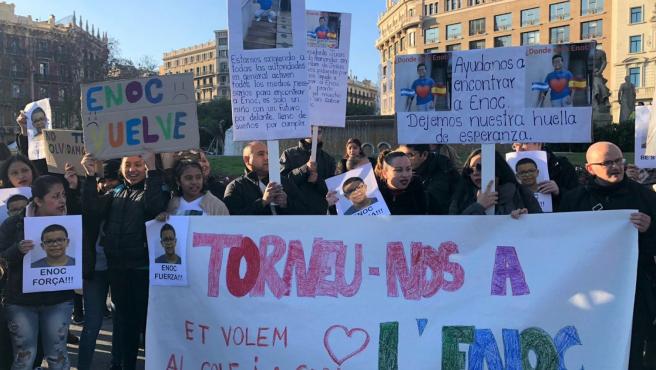 As Euro Weekly News understands, with the support of Dolors Sabater, the former Mayor of Badalona, Encoh's Head Teacher is also calling on the Spanish Government to help. As explained by Ms Sabater, a motion will be put forward to the City Council to push the government to act "as Enoch is a resident of the city and we must do what we can to protect a child."
Speaking on behalf of Enoch's family his aunt Doris Patricia Santos Moscoso said:
"We implore the president, Juan Orlando Hernández, to help us. If he has to move heaven and earth to find him to do so, not only for Enoch, but for all of the missing and murdered people whose cases have gone unnoticed.
"We don't have the security that the President says he gives us – where is all the money we pay in taxes for the security of our citizens and tourists. How can we send our children to the country with everything that is going on?"
Enoch's mother Karina Santos Moscoso also appeared by video link from Honduras, where she has been since she discovered that her child was missing. She pleaded: "Please look for my son."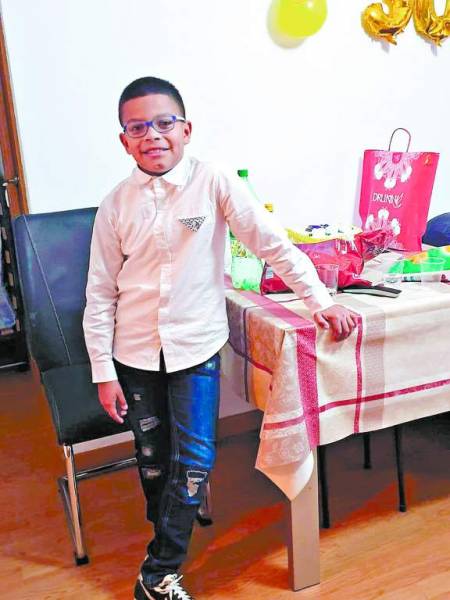 As Euro Weekly News understands, according to the press in Honduras a man had been arrested for the murder of the three family members, however he has not provided any details on the whereabouts of Enoch.