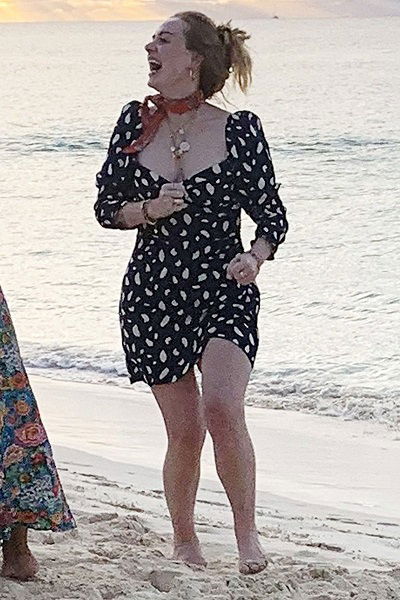 The secret to Adele's astonishing weight loss appears to be a recipe of healthy eating, magic crystals,physical exercise, and banning sugar from her diet altogether.
The 31-year-old chart topping star has left fans desperate to know her weight loss tips after dropping an incredible seven stone over the past couple of years.
However, it would seem a healthy diet and exercise are not the only ingredients to success here – as hypnotherapy and the magic power of crystals are also said to have contributed to the star's glowing new figure.
Last weekend, fans were left doing a double take as a slimline Adele was spotted splashing around on the beaches of Antigua as she enjoyed a winter break with fellow British stars Harry Styles and James Corden.
Adele's images on the beach are being widely commented on social networks, where they have quickly gone viral. In some of them we can see her in the company of Harry Styles and James Corden , two Britons doing well in the United States, with whom he has established a good friendship with.
She also took to her Spanish twitter account to share pictures of her on a beach in the carribean, a recent holiday she took accompanied fellow Brits Harry Styles and James Corden.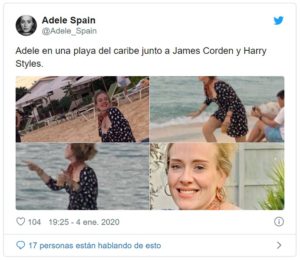 But without a doubt, the striking thing about the photos is how thin Adele looks. The English media say that her physical transformation is due 90% to a change in diet where she has completely eliminated sugar from her diet (admitting she has a sweet tooth) and pastries, among many other foods.
Fans love the new look, this new fitter figure of Adele, but there are those who believe that it has been a very rapid metamorphosis and that it could be dangerous for her health . At the moment, she is delighted with her weight loss and her life as a separate woman.