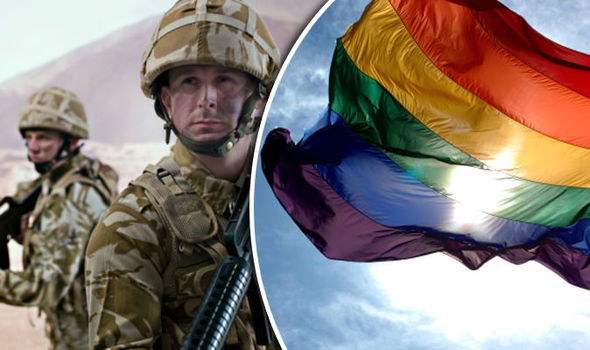 More than 150 people have sought compensation after claiming they were dismissed from Britain's armed forces because of their sexuality. The Ministry of Defence has apologised to all gay service personnel who faced persecution and discrimination before a ban on homosexuals serving with the armed forces was lifted in 2000.
Until homosexuality was decriminalised in the army, navy and RAF – 33 years after society as a whole – men and women were automatically dismissed if it was discovered they were gay.
But a leading *LGBT+ campaigner has said the number of people sacked in this way was "likely to run into thousands" and that the Ministry of Defence (MoD) should proactively contact all of them.
"The MoD should be contacting all those people to advise them that they are eligible for compensation," Peter Tatchell said. "In the 1980s, when I was researching military dismissals, the number sacked for their sexuality was between 100 and 300 annually." The campaign group Liberty also called for stronger action by ministers.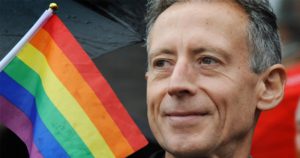 For decades gay people were not allowed to serve in the military, until the MoD was forced to change its stance by a court ruling that came into effect in 2000. About £4m had been paid in compensation to people affected by the prior ban, according to an internal MoD report.
This month a MoD spokesperson said: "We are aware of fewer than 200 cases in which individuals may have been dismissed on the grounds of their sexuality, although we accept that there may be cases that aren't known about."
In a freedom of information response, the department said 51 such cases had been settled, but this figure appeared to contradict numbers set out in a series of annual internal reports. In 2007-08 alone, the MoD settled a tranche of 57 cases; a further 20 were concluded between 2003 and 2010. Overall, 159 claims were made, with some rejected and others withdrawn, the FoI response said.
It comes just weeks after the government admitted it had treated former royal navy radio operator Joe Ousalice "in a way that would not be acceptable today" when he was forced out of the senior service in 1993.
Falklands War veteran Mr Ousalice, who is bisexual, was also stripped of a long service and good conduct medal when he was discharged. The award will now be returned to him, following court action that concluded earlier this month. Other former service members can apply for medals lost in similar circumstances to be reinstated.
The MoD spokesman added: "Any individuals who forfeited a medal in connection with an offence, for which they are able to obtain a disregard under the terms of the Protection of Freedoms Act 2012, will need to apply for the restoration of the medal under the terms of the policy being operated by the Cabinet Office. "Cases will be dealt with on a case-by-case basis. We accept our policy in respect of serving homosexuals in the military was wrong, discriminatory and unjust to the individuals involved."
*LGBT+ (uncountable) Initialism of Lesbian, Gay, Bisexual, Transgender/Transsexual plus. The "plus" is inclusive of other groups, such as asexual, intersex, queer, questioning, etc.