The UL Hospitals Group has launched an investigation following the death of a patient after he was found with a broken neck on the ground next to his trolley.
The investigation will focus on the circumstances surrounding the fall at the Emergency Department at University Hospital Limerick (UL). It is not clear at this stage exactly how the man sustained the broken neck as a result of the fall from the trolley.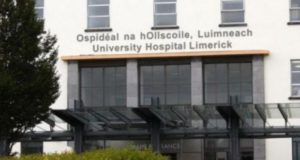 The middle-aged patient was discovered by an ED nurse in a collapsed state on the floor beside his trolley earlier last month. Despite valiant efforts by staff to revive the patient, he was pronounced dead at the hospital shortly afterwards. Hospital sources confirmed the incident was being investigated as part of normal protocols following the death of a patient in a hospital setting.
UHL management is expected to meet with the deceased patient's family "in the coming days". All circumstances surrounding the man's death are being investigated. A hospital source said the patient was discovered sometime between 3am and 4am on the morning in question, by a nurse who was carrying out a routine patient checks.
"It is being investigated and staff have given statements," the source said.