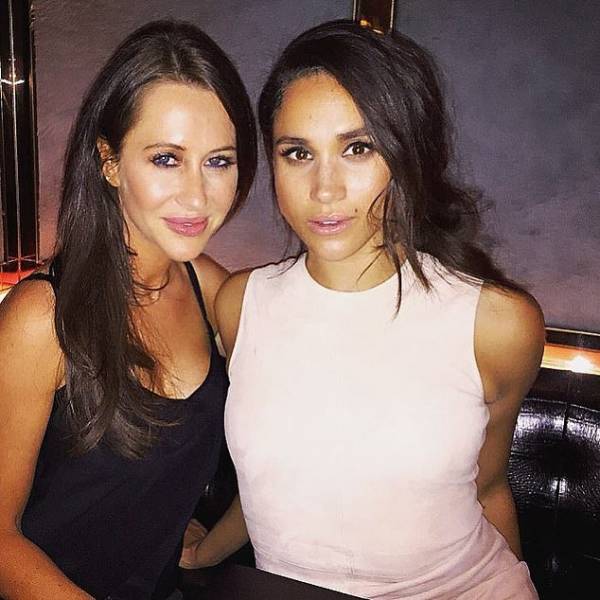 On Wednesday, the Duke and Duchess of Sussex caused shock across the world by announcing that they will quit the royal family and move to North America.
Hours after Meghan and Prince Harry announced Wednesday they would be stepping back as "senior" members of Britain's royal family, one of Meghan's best friends, Canadian stylist Mulroney shared an empowering quote on Instagram showing her support of her bestie and the "controversial" decision.
"A strong woman looks a challenge in the eye and gives it a wink," the quote from singer Gina Carey read.
Though Mulroney shut off the comments to her own post, it received over 20.000 likes within minutes.
Mulroney, 40, and Meghan,38, have been friends ever since the Duchess of Sussex lived in Toronto, where she filmed the legal drama "Suits." They recently spent time together in Canada over the Christmas period.
The fashion expert's three children — 9-year-old twin sons Brian and John, and 6-year-old daughter Ivy — also took part in Meghan and Harry's May 2018 nuptials.
However, though the Duke and Duchess of Sussex have found support in Jessica, the royal family still appear to be in stunned by the couple's resignation.
The shock announcement to "step back as 'senior' members of the Royal Family" was followed up by an official statement from the Royal Family which read:
"Discussions with The Duke and Duchess of Sussex are at an early stage. We understand their desire to take a different approach, but these are complicated issues that will take time to work through."
This candidly blunt statement from the Royal Family, has been taken by media, like the BBC, to signify that Her Majesty was not consulted before Meghan and Harry issued their personal statement.
"BREAKING: BBC Understands that no other member of the Royal Family was consulted before Harry and Meghan issued their personal statement tonight, the Palace is understood to be 'disappointed'."