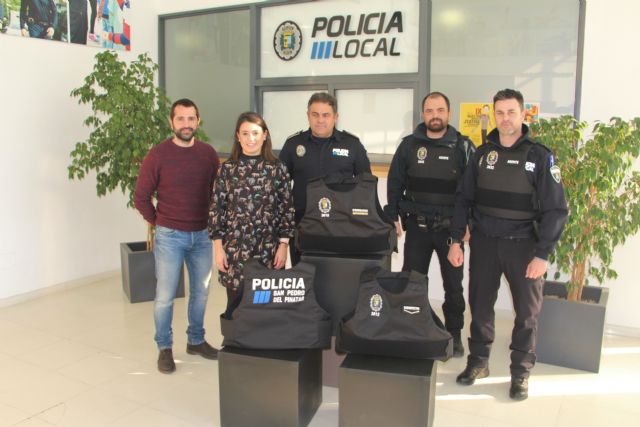 THE Council of San Pedro del Pinatar has provided the Local Police with 48 new bulletproof vests giving a wider level of protection, the acquisition of which has been awarded to ADC Tiempo Libre for an amount of €35,360.
The bulletproof vests will also protect the officers from attacks with punches and knives, adapting perfectly to their needs, offering flexibility, ergonomics and the highest level of protection in their category.
Councillor for Police, Angela Gaona, has highlighted the importance of this new provision of bulletproof vests, which improves the safety of agents in their daily work and allows them to act with greater guarantees in situations of risk.