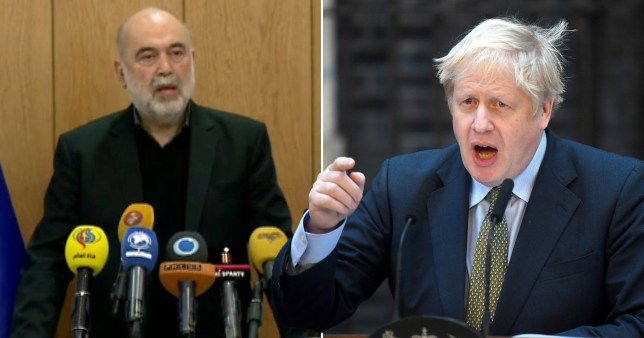 The Foreign Secretary, Dominic Raab, and Boris Johnson, have demanded that the grieving families deserve to know the 'truth' behind the Tehran plane crash. The US, Canada and Uk sources have claimed intelligence suggested the jet was mistakenly shot down by an Iranian missile. Mr Raab also said Iran should 'open up' the crash site to international investigators, so far they have ignored requests to do so.
Late last night, US officials said the plane appeared to have been unintentionally hit by a surface-to-air missile near Tehran, hours after Iran launched ballistic missiles at two US bases in Iraq in retaliation at the killing of its top general, Qasem Soleimani. Boris Johnson said there was a 'body of information' which indicated the aircraft was brought down by a missile.
A video is circulating which shows the moment a missile hit a plane above Parand, near Tehran's airport, the area where the Ukrainian airliner stopped transmitting its signal before it crashed on Wednesday. Iran has ruled out a missile strike by its air defences and initially suggested the cause was a fire in one of the plane's engines. President Trump yesterday was quoted as saying in a press conference, "I had my suspicions but didn't want to say that, it was probably an accident".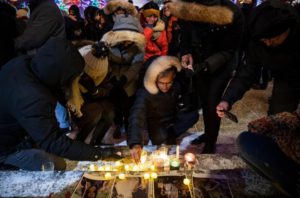 Click on the link below to view the video posted by the New York Times:
https://www.nytimes.com/2020/01/09/video/iran-plane-missile.html
However, civil aviation chief Ali Abedzadeh has said he is 'certain' the crashed was not caused by a missile. The country has now invited manufacturer Boeing to take part in the investigation into the crash after initially saying it would not allow the company to take part in the probe – which would have gone against the normal procedure for crash investigations.
Investigations continue