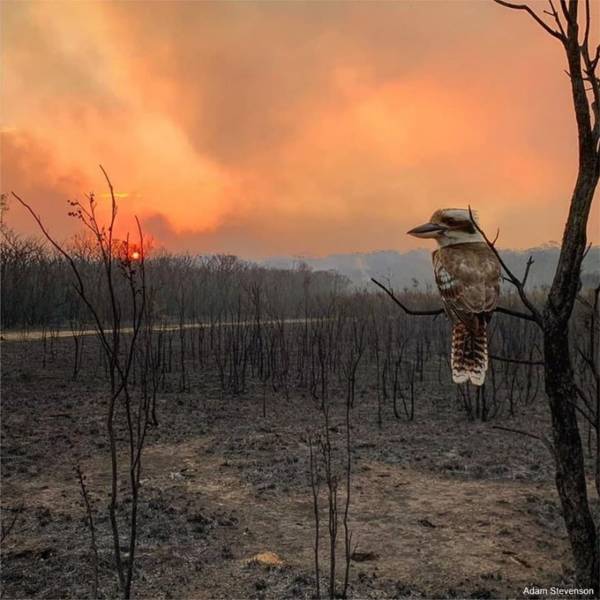 AUSTRALIA has the highest rate of species lost of any area in the world and the current bushfires have raised that number to alarming heights.
Professor Chris Dickman estimates that 480 million animals have been affected since bushfires in NSW started in September 2019. His statement and how his figures are calculated has been published by the ecologists at the University of Sydney.
Nearly half a billion animals have been impacted by the fires in NSW alone, with millions potentially dead.
The figure includes mammals, birds and reptiles and does not include insects, bats or frogs. The true loss of animal life is likely to be much higher than 480 million. NSW's wildlife is seriously threatened and under increasing pressure from a range of threats, including land clearing, exotic pests and climate change.
This figure only relates to the state of NSW. Many of the affected animals are likely to have been killed directly by the fires, with others succumbing later due to the depletion of food and shelter resources and predation from introduced feral cats and red foxes.
The blazes, which have been burning across Australia for months, have razed homes and wiped out entire towns. Across Australia, nearly 18 million acres of land have been burned – much of it bushland, forests and national parks, home to the country's beloved and unique wildlife.
The total number of animals affected nationwide could be as high as a billion, according to Christopher Dickman, the University of Sydney ecologist who led the report.
These devastating figures serve to highlight the alarming fact that some 34 species and subspecies of native mammals have become extinct in Australia over the last 200 years, the highest rate of loss for any region in the world.