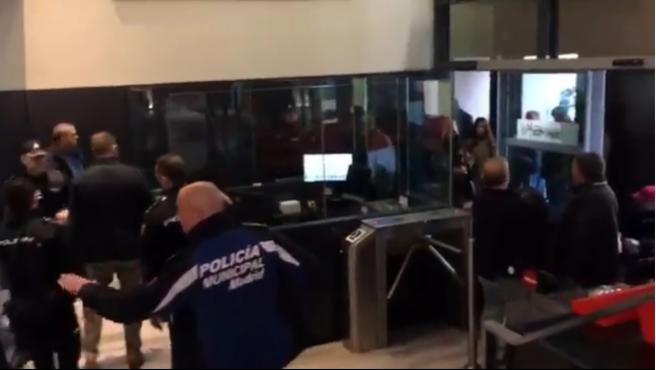 EURO WEEKLY NEWS reported today (January 9) that Hogar Social Madrid (HSM), a 'Neo-Nazi' group characterised by spreading hate speech across Spain, had been evicted from the former Comisiones Obrerases (CCOO) building in the capital.
However, local sources report that 40 members of the ultra-right wing group have stormed into Pedro Sánchez's PSOE political headquarters on Calle Ferrez, to protest against their eviction.
Two vans full of officers from the National Police promptly arrived at the scene and made attempts to remove all those who had unlawfully entered inside the building. This has met with great difficultly as members of the HSM had blocked the entrance, prohibiting the police from entering.
The PSOE has responded to the incident, condemning the actions of HSM on their official social media accounts. They said:
"In the face of intolerance, this gives more strength and conviction of our socialist principles.
"You will not shut us up and you will not intimidate us.
"There is only one thing: We will continue to be the source that contains the extreme right."
❌ Frente a la intolerancia, más fuerza y convicción de nuestros principios socialistas.

No nos vais a callar, no nos vais a amedrentar.

Solo una cosa: Somos y seguiremos siendo el dique de contención ante la extrema derecha. pic.twitter.com/PSY3qUB8Nc

— PSOE (@PSOE) January 9, 2020
As Euro Weekly News understands, members of the HSM are refusing to leave the premises and it is expected that the National Police will make arrests to forcibly remove them from the premises. Acting Prime Minister Pedro Sánchez is yet to make a statement about the incident.
According to reports, a large-scale operation backed by the Spanish government was carried out at dawn to evict the HSM from the former headquarters of the CCOO, a building that the group occupied since November of 2018. Here, they met to organise demonstrations in addition to providing food and shelter to homeless people, on the condition that they were 'white and Spanish'.