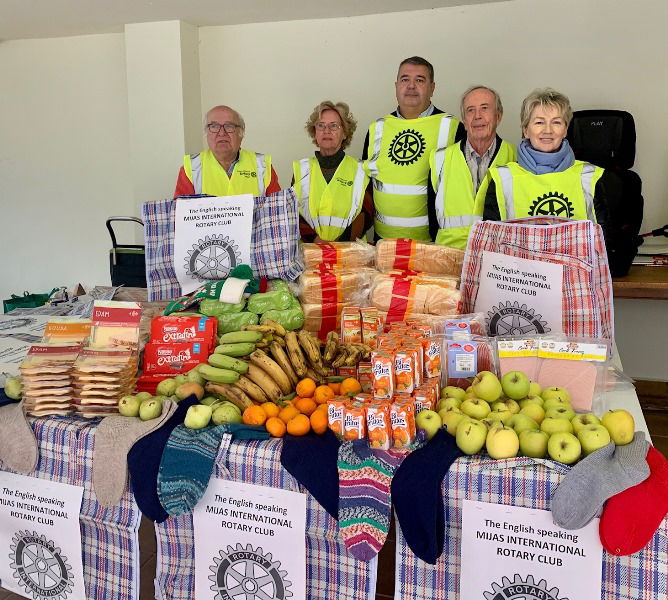 THE Mijas International Rotary Club delivered bags of food to 30 homeless people in Mijas and Fuengirola last week.
Each bag contained basic products, such as bread, ham, cheese, biscuits, chocolate, fruit, juices etc. and recipients were also given other items, such as, sleeping bags, woollen socks knitted by members of the Rotary Club, underwear, gloves and boots, depending on each person's needs.
This project to help the homeless is not only for Christmas with the distribution of the food bags and clothing as during the year, the club organises dental treatment for them.
In fact, when the food bags were delivered in January 2019 some of the homeless said they had no teeth and couldn't eat the food being offered so members of the club decided to contact dentists and dental technicians in order to arrange for some of them to receive false teeth.
The Rotary Club will continue this work during 2020 and would like to hear from dentists and dental technicians who would like to become involved.
The club meets on the first and third Tuesday of each month at the Da Bruno restaurant on the Fuengirola-Mijas road, from 2.30pm until 4.30pm so if anyone would like to become involved in this, or similar projects, they are invited to attend one of the meetings.
Find out more in https://www.facebook.com/RotaryMijasInternational/