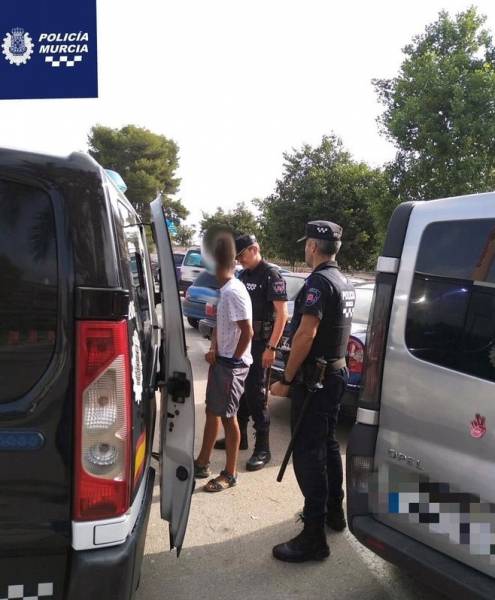 LOCAL Police of Murcia has denounced 11 illegal valets, known as 'gorillas', who acted illegally in the city. In their Twitter account, police advise that in any situation of threat, coercion or intimidation by 'gorillas' residents should not hesitate to report it to '092'.
Also, it must be remembered that the regulations with regard to illegal valet parking are in the public exposure phase and if there are no allegations, it will be approved in the Plenary session this month.
Last November, the Government Board gave the green light to new regulations, "which will provide greater legal certainty to both citizens and officers of the Local Police and will respond to many of the neighbourhood claims." The Councillor for Citizen Security and Economic Management, Eduardo Martínez-Oliva, recalled, for example, the aggression of a 'gorilla' this summer towards a pregnant woman who refused to pay them or the fights generated between them in different neighbourhoods of the city. The City Council has carried out 3,042 disciplinary records for valet parking in 2018. The new regulation, in addition to complying with the principle of legal certainty, complies with the principle of proportionality and contemplates as a minor offense a penalty of €750.