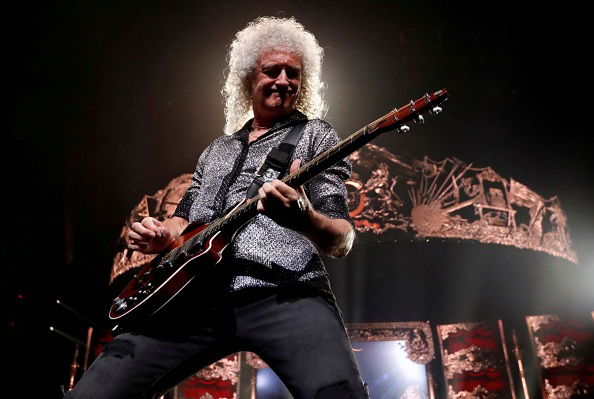 72-year-old May, who is an environmental activist, is currently preparing to visit Australia with Queen in February as part of their world stadium tour. He said: "Of course, we are going there very soon. We are looking at it very carefully.
"We have been approached to do a benefit concert, or be part of a benefit concert, a bit like Live Aid, if you like, to try and help out the victims of the fire. "Of course, I am very concerned about the animals. There's 24 people who have died which is a tragedy in itself, but half a billion animals is almost inconceivable.
"You are a looking at a radical change of wildlife in Australia. It's like a mass extinction, which is something so awful. And we can do nothing about it really. We could have done something about it in the past. "We know there are various things that could have been done. But it is a real caution for the rest of the world."
May added: "No one is making an announcement yet because we don't know what the situation will be. This is like six weeks away but we are looking at doing something like that."
"This is like six weeks away but we are looking at doing something like that."
May spoke outside Parliament in Westminster, where he was promoting the Save Me trust's Amazing Grace Campaign, to save Britain's hedgehogs.
May, who is co-founder of the animal welfare organisation, was joined by its chief executive Anne Brummer and Tracey Crouch, Conservative MP for Chatham and Aylesford, who is the body's hedgehog champion.
Freddie Mercury Stole the Show at Live Aid in 1985.
Live Aid was a dual-venue benefit concert held on Saturday 13 July 1985, and an ongoing music-based fundraising initiative. The original event was organised by Bob Geldof and Midge Ure to raise funds for relief of the ongoing Ethiopian famine.