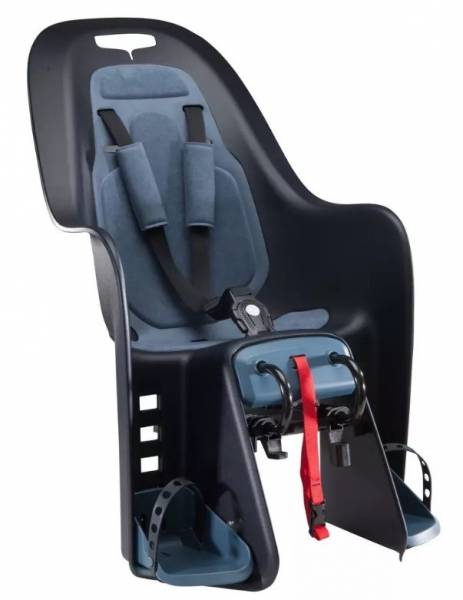 DECATHLON SPAIN have issued an alert to consumers in Spain who have purchased one of their rear-mounted bike seats.
The toddler bike seat in question is the following: Chairs sold between 1 October 2018 and 20 November 2019 and with reference number 2538309.
As Euro Weekly News understands, the product is considered unsafe because the French sports equipment distribution company has detected that the attachment point of the child's buckle could break in some of the products. This can happen if a turquoise line appears in front of the black buckle.
The Facua-Consumers in Action organisation, who highlights that all products intended for children must pass strict safety controls to avoid accidents, warn of the fault in the Btwin 100 Bclip baby carrier sold by Decathlon.
What to do if you have this baby carrier?
Decathlon recommends that consumers who have purchased this product with the above-mentioned reference number go to one of its shops to exchange it for another one with similar characteristics, or if preferred, the purchase price can be refunded.
Similarly, the company has made available to consumers the free telephone number 900 100 903 to clarify any doubts related to this consumer alert.
The alert comes following the recent lawsuit into the tragic death of Jozef Dudek, of Buena Park, California, who died in 2017 of fatal injuries when a dresser tipped over onto him,
Furniture giant Ikea agreed to pay a record $46 million to the family of a 2-year-old in California.
In the lawsuit, the Dudeks accused IKEA of knowing that its Malm dressers posed a tip-over hazard and that they had injured or killed a number of children, but that the company had failed to warn consumers that the dressers shouldn't be used without being anchored to a wall. The dresser was recalled in 2016, according to the suit.