As of the start of 2020, Spain's Capital has made some important changes in an effort to reduce contamination in the city.
Madrid has outlined a low-emission zone in the central part of the city which ban polluting vehicles from entering or parking in both public and private or residential garages located in the area of Central Madrid. Polluting vehicles are considered to be those diesel registered before 2006 and gasoline before 2000.
Access will be allowed however if there is some condition that may authorise it, such as the vehicle belonging to a person registered in the Centre district or the transfer of people with reduced mobility.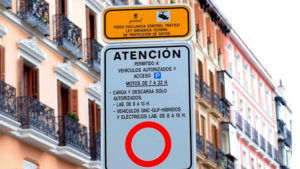 From 1 January, the streets Mártires de Alcalá and Seminario de Nobles, a 100-metre stretch, will become, in an attempt by Madrid authorities, pollution free.
The streets outlining the area are: Alberto Aguilera, Glorieta de Ruíz Jiménez, Carranza, Glorieta de Bilbao, Sagasta, Plaza de Alonso Martínez, Génova, Plaza de Colón, Paseo de Recoletos, Plaza de Cibeles, Paseo del Prado, Plaza de Cánovas del Castillo, Paseo del Prado, Plaza del Emperador Carlos V, Ronda de Atocha, Ronda de Valencia, Glorieta de Embajadores, Ronda de Toledo, Glorieta de la Puerta de Toledo, Ronda de Segovia, Cuesta de la Vega, Calle Mayor, Calle Bailén, Plaza de España (side continuation of the Cuesta de San Vicente), Calle Princesa y Calle Serrano Jover.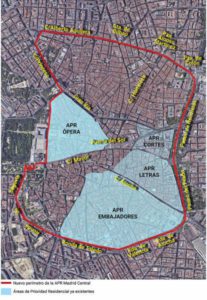 Spain isn't the only country to apply such measures in an attempt to reduce pollution.
Cities Worldwide Are Reimagining Their Relationship With Cars
City officials across the world are trying a variety of measures to reimagine the role of auto mobiles, the machines that forever changed how people move.
The immediate motivation is clear: City dwellers want cleaner, healthier air and less traffic. The long-term pay-offs can be big: Curbing transportation emissions, which account for nearly a fourth of all greenhouse gases, is vital to staving off climate catastrophes.
And so, cities, which account for a large majority of global emissions, are dangling both carrots and sticks to persuade their residents to get out of their cars — or into cleaner ones.