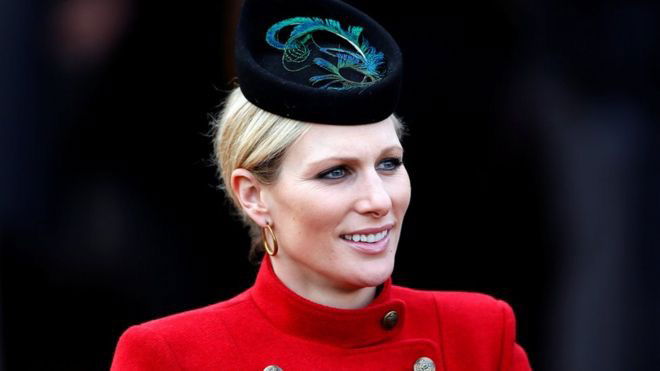 Zara Tindall, Queen Elizabeth's eldest granddaughter was banned form driving for six-months today after she was caught driving her Land Rover at 91mph in a 70mph zone near her home in the Cotswolds back in November.
Zara aged 38 who is the daughter of Princess Anne, received the ban in Cheltenham today under the 'totting up' procedure because she already had nine penalty points on her driving licence, from previous motoring offences over a three year period. The previous offences were in February 2017, February 2018 and December 2018. Following this the Magistrates imposed four points today for the latest offence and imposed the mandatory six-month ban for exceeding 12 points.
Mrs Tindall did not attend court because she is currently in Australia, through her lawyer she pleaded guilty to driving in excess of 70mph on the A417 at Dartley Bottom in Daglingworth near Cirencester. Her lawyer told the court he had been instructed to speak on her behalf as she is abroad. He stated 'I've advised Mrs Tindall not to drive from today in Australia as any driving ban in the UK would affect her insurance in Australia.' The prosecutor Farley Turner said 'Because Mrs Tindall already has nine points on her licence she was unable to accept a fixed penalty for this offence.' Hundreds of drivers are thought to be caught a year by a speed trap on a lay-by at Dartley Bottom that police often operate.
The court fined Mrs Tindall £666 plus costs and a victim surcharge of £151- making a total pay of £817. Tindall has been an ambassador for Land Rover since 2006, therefore they were asked today whether the ban affects her role. However Land Rover stated that although they do not condone any form of speeding, they will continue it's association with Zara Tindall as an equestrian ambassador. The queen is thought to have no fewer than 30 Land Rovers herself, and they are also driven by all of her children and grandchildren as well the Duchess of Cambridge family.