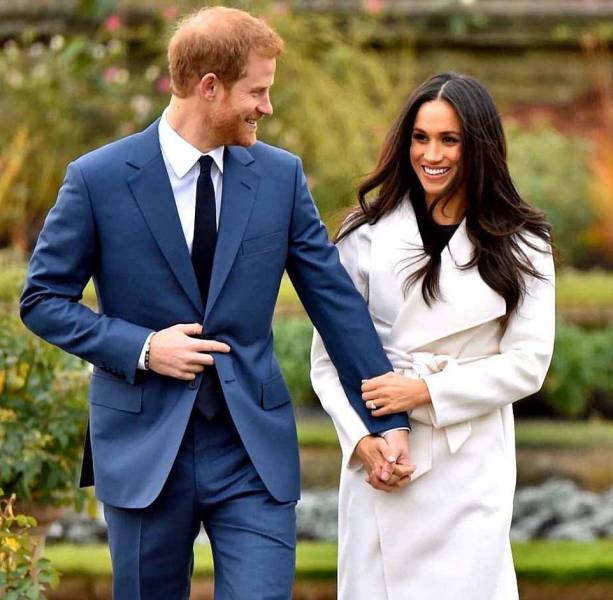 Claims have been made that The Queen is 'disappointed' at Harry and Meghan's decision to quit as senior royals, it is claimed that the couple did not tell Her Majesty before posting their official announcement on social media.
Buckingham Palace have said tonight that the talks were only in early stages about the Duke and Duchess 'stepping back' and splitting their time between UK and North America. A Buckingham Palace spokeswoman has said 'We understand their desire to take a different approach, but these are complicated issues that will take time to work through.'
Harry and Meghan wrote on their social media on Wednesday evening: 'We now plan to balance our time between the United Kingdom and North America, continuing to honour our duty to The Queen, the Commonwealth, and our patronages. This geographic balance will enable us to raise our son with an appreciation of the royal tradition into which he was born, while also providing our family with the space to focus on the next chapter, including the launch of our new charitable entity.
'We look forward to sharing the full details of this exciting next step in due course, as we continue to collaborate with Her Majesty The Queen, The Prince of Wales, The Duke of Cambridge and all relevant parties. Until then, please accept our deepest thanks for your continued support.'
The couple have previously spoke about their pressures they have been facing and family rifts on a ITV programme, alongside Harry issuing a statement accusing the media of bullying Meghan. The Queen in her Christmas Day speech close spoke of the 'bumpy' path that her family have had the past year.