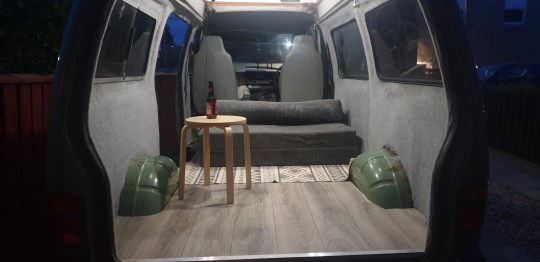 Caitlin Mooney like all of us, hates spending her income on rents and household bills whilst studying for her masters degree before fulfilling her dream of living in Spain.
Unlike many students who spend 3 or 4 years sponging off their parents and racking up huge student loans they have forever to pay back, Caitlin has other ideas.
She bought a Bedford mini camper and converted it to suit her and lives a minimalistic life as she listens to her radio whilst studying in her home on wheels.
" My dream is to pass my exams and to drive down to Southern Spain in my home and park up in the sun"
"My dream is to spend Christmas and New Year on the southern coast of Spain."
Caitlin was seeing her earnings gone by the middle of the month and just got fed up of the modern world when her flat mate died and now has found harmony within herself living now in a minimalistic life and looks forward to the cruise of her dreams to Spain in her ever faithful home on wheels.