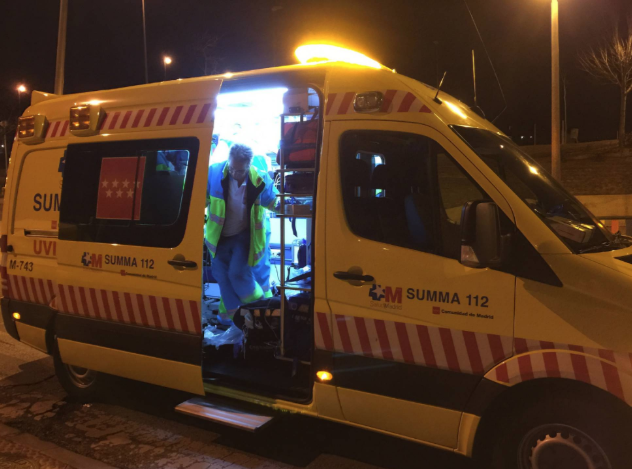 SPAIN'S capital has been rocked after a woman was tragically killed in a devastating hit-and-run in Madrid, where a manhunt has now been launched by the National Police to bring the responsible driver to justice.
As reported by the emergency services, a 55-year-old woman was struck as she was walking across Calle Cerro del Rubal in the Parla district yesterday evening (January 6). The heartless driver then sped away from the scene, leaving the woman, who was seriously injured and unconscious, lying in the middle of the road.
A passerby had stumbled upon the wounded woman, calling the 112 emergency line to ask for urgent help, halting any further vehicles from coming in both directions. An ambulance and several police patrols were deployed to the scene, where the victim was found in a very serious state. She was then rushed to the nearby University Hospital, where it was reported that the woman suffered a traumatic brain injury and several broken bones.
However, despite receiving immediate medical care, personnel at the hospital revealed that the woman sadly succumbed to her injuries and died a short time later. Doctors state that her injuries were of such a serious nature due to the impact from the car, which forced the woman into the air where she landed on the pavement.
As Euro Weekly News understands, officers from the National Police are analysing CCTV footage and taking witness statements in a bid to catch the individual responsible for this shocking crime.